Two supply ships of the U.S. Navy collided in the Indian Ocean yesterday.
The mishap occurred at 5:26 a.m. (GMT) while the ships were starting an underway replenishment operation and resulted only in minor damage to both vessels. There were no reports of injuries.
Involved in the collision were USNS Amelia Earhart (T-AKE 6), a Military Sealift Command (MSC) dry cargo and ammunition ship, and USNS Walter S. Diehl (T-AO 193), a MSC fleet replenishment oiler. Both vessels provide logistical support for the Navy's Fifth Fleet. Their deployment covers the Red Sea, the Gulf of Aden and the Arabian Sea.
Following the accident, both vessels continued their assigned missions operating under their own power.
The cause of the collision will be investigated by the U.S. Navy.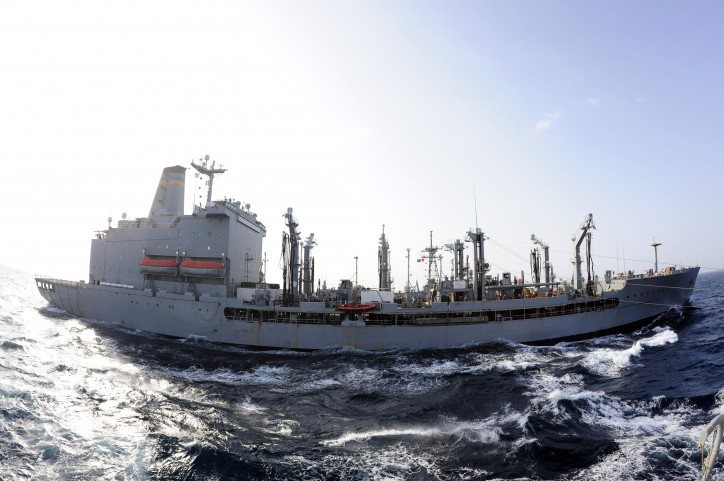 USNS Walter S. Diehl Image: Mass Communication Specialist 2nd Class A.J. Jones/Released