Pieter Schelte, the largest in the world crane vessel, has set sail for the Netherlands.
The ship left its shipyard (Daewoo Heavy Industries) in South Korea on November 19 and is due to arrive in Rotterdam for completion next month. During its maiden voyage, the vessel will make short stops in Singapore and Cape Town.
Pieter Schelte is 382m long, 124m wide and is capable of lifting oil rigs. The $2.97bn vessel was designed to assist offshore oil rigs and was commissioned by Allseas (Swiss-based company specialised in offshore pipeline installation and subsea construction).
Upon Pieter Schelte's arrival in Rotterdam, the vessel will be taken to a pit, specially drained for it, at Maasvlakte 2.
Last received position of Pieter Schelte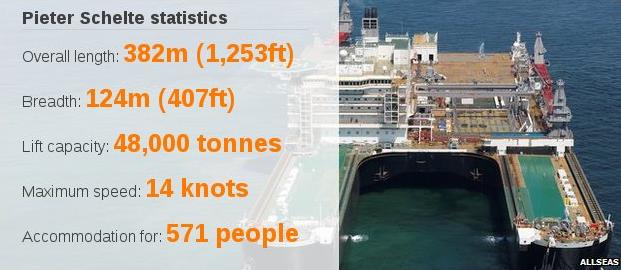 Piter Schelte will be deployed in the Black Sea as part of the the South Stream project. It will be used to lay pipes as well as to install and remove offshore oil and gas rigs. According to Allseas, the loads lifted by Piter Schelte will reach 48,000 tonnes.
The Swiss company plans a sister ship of Pieter Schelte which will be 400m long, 160m and capable of lifting 77,000 tonnes.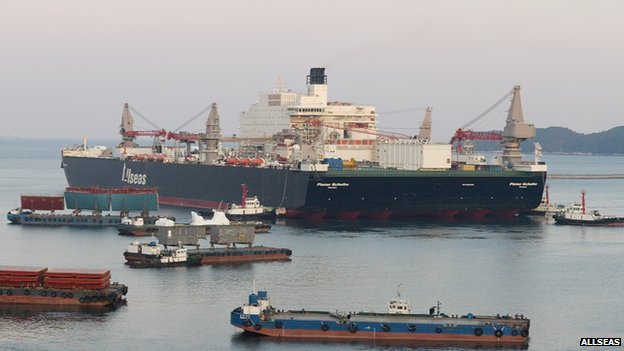 Related news: World's Biggest Ship, Pieter Schelte, to be completed in Rotterdam Port