Almost a year after Haiyan (Super Typhoon Yolanda) hit Eastern Samar and Tacloban City, only half of the vessels stranded by the destructive typhoon have been taken care of.
The deadliest Philippine typhoon on record caused at least 6,300 deaths and washed 15 commercial vessels inland. According to the commander of the Philippine Coast Guard (PCG) Station in Tacloban, Lieutenant Paul Ryan Gonzales, seven vessels are still staying grounded waiting to be removed.
The vessels still grounded are: Ligaya V, Eva Jocelyn, RKK Uno, Tomi Elegance, Jaguar, Eastern Star, Barge Vicente-1.
Lieutenant Gonzales explained the delay saying:
"The other companies would say they have no responsibility because it was a force of nature and they did not want that to happen. By law, they are not mandated to recompensate what were damaged."
He also added that the delayed documentation for insurance claims was not the only issue. The space for salvage operations is restricted because the locals have already built shanties near the vessels.
"Those living in the barangays already make shanties (near the ship) and when they (salvors) work, they won't leave without compensation. That is why it (vessels' removal) is taking long," Lieutenant Gonzales added.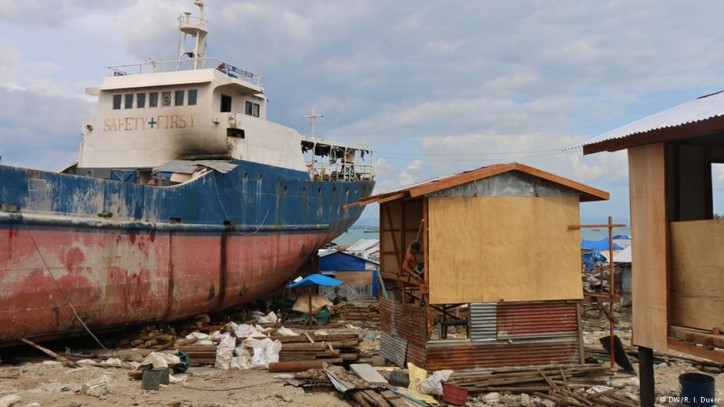 Super Typhoon Yolanda hit Eastern Samar and Tacloban City in November 2013. The owners initially received 90 days to remove the vessels grounded by the typhoon.