Two seafarers were killed after their barge Zander sank on its way from the Netherlands to Denmark.
Yesterday, at around 8 a.m. local time, the master of the barge sent a mayday call reporting his vessel was in danger of sinking some 4 nautical miles of Norderney.
Immediately, to the scene were dispatched the lifeboat Bernhard Gruben, a helicopter and the nearby vessel Nordic. The rescue operations were hampered by the bad visibility and high waves in the area.
The rescuers reached the scene about half an hour after the mayday call and found the construction barge sunken with goods floating around.
According to the German Maritime Search and Rescue Association (DGzRS), the two crew members were recovered by Bernhard Gruben, both without wearing life vests.
An investigation into the accident has already been launched.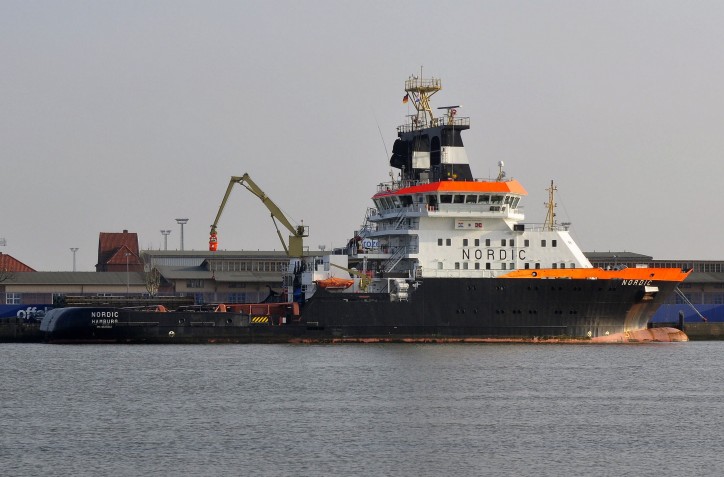 Nordic: Image by Micky Mickylight