The crew of the Matson vessel Manukai has received the Meritorious Public Service award by the U.S. Coast Guard (USCG).
The award was presented to Captain John Bloomingdale, 2nd Engineer Josef Eggert and 3rd Mate Justin Moore by Rear Admiral Cari Thomas, commander of the 14th Coast Guard District.
The event was held at the Matson terminal on Monday. The award recognizes the unusual courage of the crew while rescuing three men from a distressed sailboat caught in Hurricane Julio on August 10 this year.
Mike Vanway, Ben Nealy and Lee Nealy were en route from Stockton to Honololu when their boat Walkabout got flooded some 414 miles northeast of Oahu. Manukai, which was on its way to Honolulu, arrived to the scene in severe weather conditions.
It took hours of coordination with the USCG and the sailboat before the crew of Manukai manage to shot a line and pull the boat to the vessel. The men in distressed safely climbed a ladder and got onboard the cargo ship.
The Coast Guard Meritorious Public Service award is the second highest award presented by the USCG.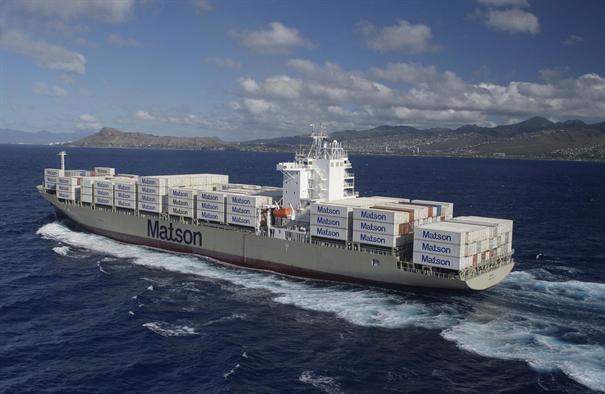 Related news: Container ship rescues 3 men stranded off Hawaii