The general cargo vessel Katre has run aground near the Hvide Sande's entrance.
The Maltese vessel was en route from Parnu (Estonia) to Hvinde Sande and was to unload cargo of 4,000 tonnes wheat when she altered course and got stuck on a sandbank about 9 pm local time on Monday. It was reported that the master of the vessel denied pilot assistance to enter the port.
The crew was unable to get Katre out and the vessel stayed inside the harbour jetties with her bow down and listing to starboard. The master of the vessel was tested for alcohol with negative result, according to Lars Even, the head of security at the Mid and West Jutland Police.
To the scene were dispatched the boats Emile Robin and Lisbeth Frich. They pulled Katre behind the harbour jetties. The first attempt to refloat the vessel during the high tide on Tuesday about 4 pm was unsuccessful.
There were no reports of injuries or pollution released so far. The cause of the incident is yet to be defined.
Katre (IMO number 9014937 and MMSI 256793000) was built in 1991. The 85-metre vessel has a deadweight of 4,175 DWT.
Video: Katre Aground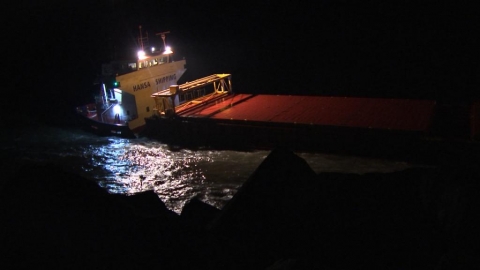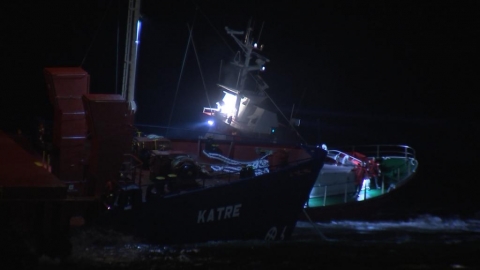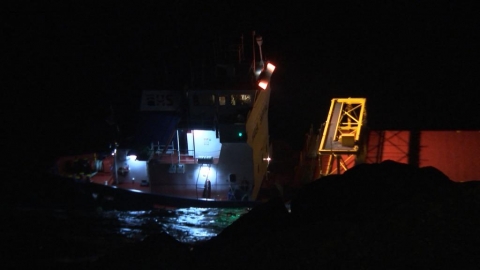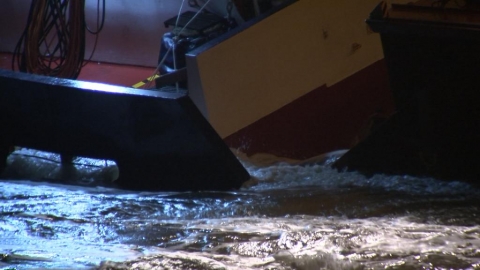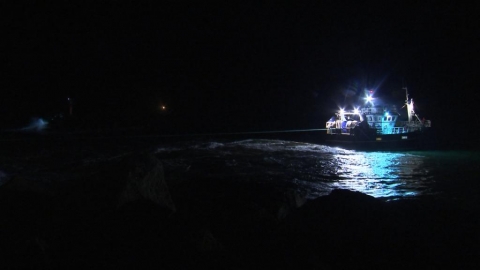 Images: tvmidtvest.dk