USCGC Stratton's crew, who was deployed 24,000 miles away in the Arctic and Central America, will return home- at Coast Guard Island in Alameda on Friday 8:30 am.
During the 140-day mission of the Stratton's crew, they were supporting US interests in the Arctic and were participants in number of anti-drug operations around the coasts of Central America and California.
Around 6.6 tons of narcotics, valued over $27m, were caught when Stratton's crew was patrolling. They also participated in four operations for Search and Rescue and supported US strategic goals. The cutter's crew also run tests in real conditions of new equipment.
Stratton Coast Guardsmen were in close cooperation with communities in remote locations of Barrow, Point Lay and Gamble. They took part in school events, instructing the students about Water Safety and bringing life jackets to the communities.
This vessel is one of the latest Coast Guard National Security Cutters.Thanks to its incomparable combination of power, range, speed and the ability to work in extreme weather conditions, it is irreplaceable part of the US Coast Guard. Stratton Cutter has 145 crew members and can patrol from South America to the Arctic Ocean. The cutter's crew is trained to perform various operations - homeland security, counter-drugs, alien migrant interdiction, search and rescue, and domestic fisheries protection, too. The cutter is capable of covering wide distances off coasts in order to protect the US shores of any threads possible.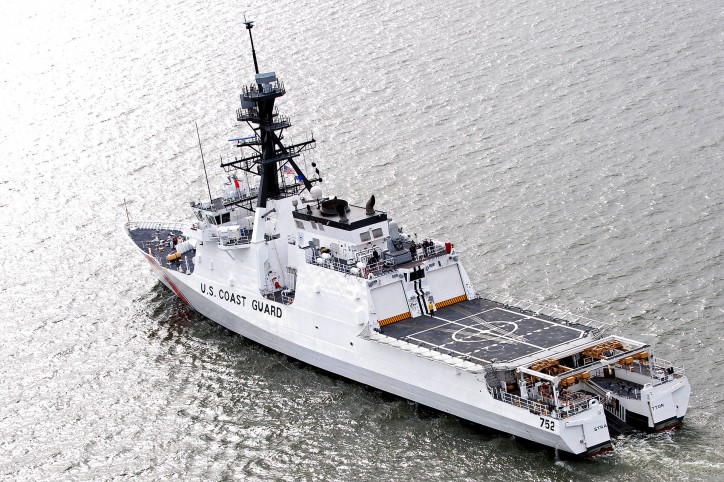 Image: Wikipedia