According to the Port of Rotterdam, the port duties will increase during the next three years at half the value of the inflation percentage, by a maximum of 1% a year. In particular, for the year of 2015 this signifies that the duties paid by sea-bound ships visiting the port will undergo a 1% indexation. The Port Authority will do their best to make stronger the central function and activate continuous hinterland transport. For the first time the port duties will be established for more than one year. Thus companies will be informed what to anticipate in the coming years. The Port Authority has arrived at the decision after advices and agreements with the port business sector.
According to Allard Castelein, CEO of the Port Authority, they maintained the duties for three years and happened to be below inflation. This was an indication to the market and also shipping companies were informed what to anticipate in the port. In addition they responded to the events of the day in area of the container market and the refining sector.
Consultations have included topics as inflation, state of the market and economic circumstances. The tariffs are being implemented in the sea ports of Rotterdam, Schiedam, Vlaardingen, Maassluis, Dordrecht and Moerdijk. The tariffs are only one source of revenue for the Port Authority and they are introduced for shipping companies that use Rotterdam. For example in 2013 the Authority received EUR 288 million in sea port duties and EUR 14 million in inland port duties.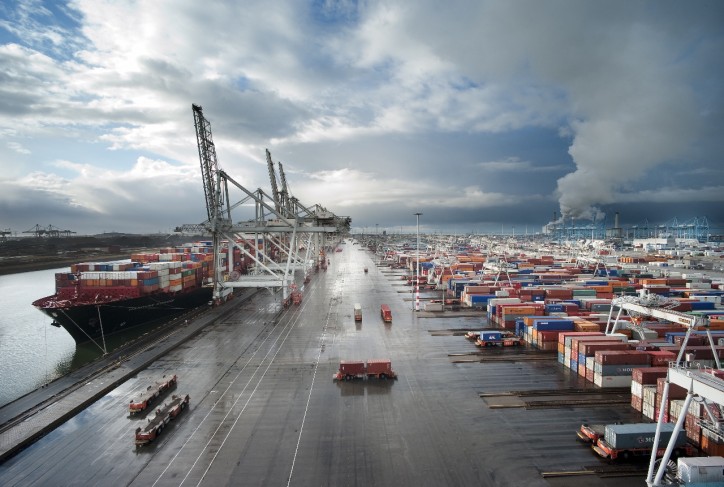 Image: Port of Rotterdam