United Nations' International Maritime Organization (IMO) has arrived at the decision to make compulsory the weighing of loaded containers before their sea transportation. The reason behind the decision is that this will improve safety and keep from happening the pollution of the sea. In the future, first loaded containers have to be weighed and after that they have to be boarded on ship. The IMO Maritime Safety Committee (MSC) decided the rule during a meeting last week.
The exact weight, called the verified weight, can be observed in two ways. The loaded contained can be weighed at an approved weighing station or the weight of separate items in the container can be added to the net weight of the container.
Weight and safety are of mutual importance. Denmark is one of the first countries to apply these new regulations and has continuously declared that compulsory rules are to be followed for safety reasons.
The cargo rate depends on the weight and it has been difficult to do the measurements. Now it is generally understood that wrong data may result in the falling of container stacks, falling of containers over board and accidents due to ships with extra cargo. As container ships are enlarging, this has caused a better understanding of the problems.
The new international rules will start to be observed on the 1st of June 2016.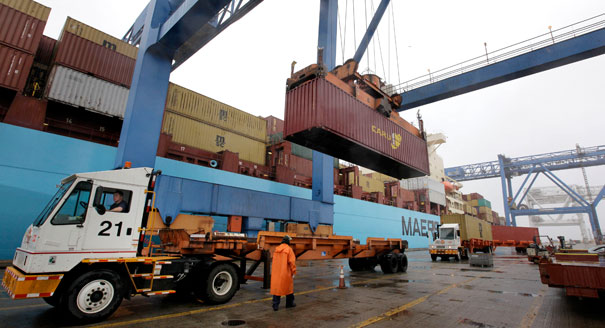 Image: AP