Caterpillar Marine proclaimed the successful fulfillment of the market marine industry's first retrofit transformation of dual fuel engine in hull. Executed for less than six week, both Caterpillar Marine and Cat dealer Bolier fulfilled a revival of the fashion of earlier times on the board of the Coral Anthelia, an Anthony Veder LNG carrier vessel. The MaKtm M 43 C engine was transformed to the 6 cylinder M46 dual fuel surface, with each cylinder presenting 900 kw of determined power. As a consequence of doing the reparation within the hull, no alterations had to be made to the ship's construction and no going into dock was necessary.
Karl Vollrath, the company's service manager stated that Caterpillar was decisively obligated to supply continuous solutions that improved the clients' operations. The company took pride in the coordinative attempts between Amtony Veder, Cat dealer Bolier and the engineering group of Caterpillar. The aim was to accomplish a crucial stage in the development of the industry and its well-being. The Coral Anthelia, as an LNG carrier sailing in waters influenced by SECA rules, would be capable of bringing to a successful end its performance using LNG, heavy fuel oil or diesel.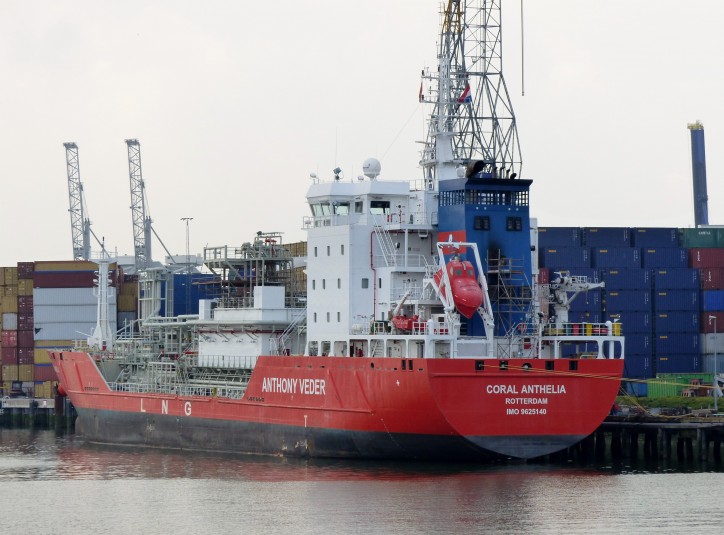 Image: Roeland.J
With a cylinder of 460 millimeters and a blow of 610, the M46 engine was constructed both for systems with electric and mechanical propulsions. Despite the fact that it was constructed for unrestricted operation on LNG, the M 46 DF would arrive at industry-leading efficiency in gas mode.
The engine was designed to make it possible for the improvement of current engines of the same class. In addition, current engines could be readjusted to the MaK M 34 DF dual fuel platform. As a consequence of the cooperative action between the two platforms, Caterpillar could execute transformations of the body of the ship without removing the engine unit or doing any extensive operations.
Axel Hausmann, the company's customer service manager, observed that the good sides of the improvements for the clients were of great importance. These could be expressed as saving the wholeness of the vessel and saving time and money for the customers in an industry directed by the final result.