Hapag-Lloyd and CSAV have finalized their merger to become the fourth largest in the world container liner shipping company.
The merger, agreed in April, was completed after all necessary regulatory approvals were obtained by both companies. The merged German-Chilean carrier will boast a fleet of some 200 vessels with a combined capacity of nearly one million TEUs. Annually, the fleet will bring a revenue of $12b by transporting some 7.5m TEUs.
According to Hapag-Lloyd, the network optimizations, reductions in costs and improvements to productivity will result in annual savings exceeding $300m.
The merger ranks Hapag-Lloyd at number four behind Maersk, MSC and CMA CGM. Rolf Habben Jansen, chief executive of Hapag-Lloyd (Hamburg-based ) commented:
"With Hapag-Lloyd's strength in Asian traffic and on the North Atlantic, combined with CSAV's strong position in Latin America, we will become the leading shipping company in this region. Our ability to compete will also be significantly enhanced by closing the gap to the top three of our industry."
The integrating of CSAV will make the Chilean company Hapag-Lloyd's biggest shareholder with 34-percent stake after the cash capital increase. The other companies with shares are HGV – 23.2%; Kühne Maritime – 20.8%; TUI - 13.9%; Signal Iduna – 3,3,%; HSH Nordbank – 1,8% and Hanse Merkur – 1,1%.
The CEO of CSAV, Oscar Hasbun, added:
"We are very proud of the fact that our two long-established companies will now become one of the most prominent players in the global container shipping industry and that this Company has a firm foothold in Latin America, including our home market of Chile. We fit together perfectly thanks to our complementary network, our customer structure, and our excellent professionalism and reputation."
It is expected that by the end of Q2 2015, the main processes of integrating the container business of CSAV into Hapag-Lloyd will be completed.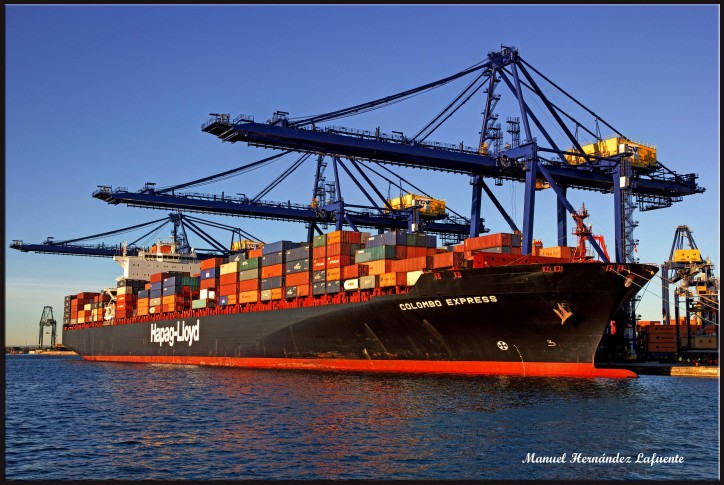 Image of Colombo Express: Manuel Hernández Lafuente
Source: Hapag-Lloyd