HNLMS Amsterdam has been decommissioned after 19 years of service for the Royal Netherlands Navy (RNLN).
On an official military ceremony, held today in Den Helder, Amsterdam's home port, the warship was handed over to Peru's Defense Minister Peter Cateriano Bellido as it will be serving as BNP Tacna for the Peruvian Navy.
Amsterdam (A836) was commissioned on September 2, 1995. The warship was the last replenishment vessel serving with the RNLN. During its service, Amsterdam was deployed to missions such as Operation Enduring Freedom (2005-2006) in the Middle East.
In the period between 2010 and 2011, the warship was deployed to the Somali Basin and the Gulf of Aden taking part in anti-piracy operations. HNLMS Amsterdam caught 44 pirates and guided a few commercial vessels. Last year, Amsterdam intercepted 3,600 kg of narcotics.
The next operational tanker to be commissioned by the RNLN will be the new Joint Logistic Support Ship Karel Doorman.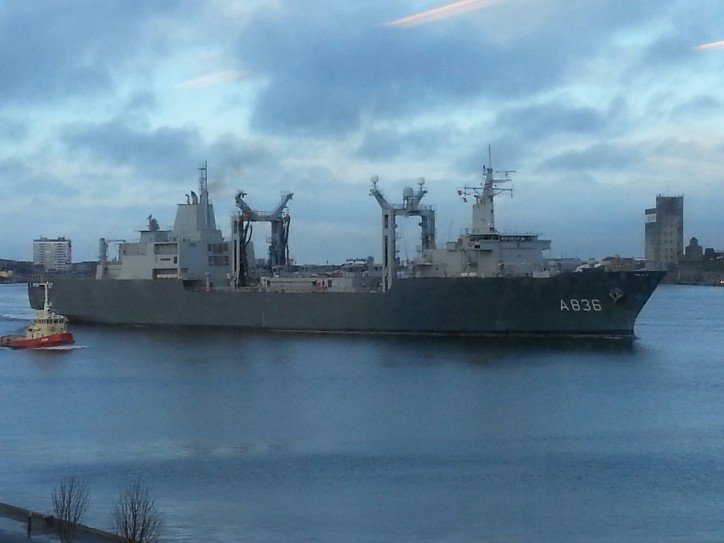 Image: Martin Wittrup