A supply contract between Skangass and North European Oil Trade (NEOT) regarding LNG for NEOT's time chartered vessels which will become operational in 2016, has been agreed upon.
The contract stipulates the LNG supply in the region of Lysekill-Gothenburg-Skaw and is among the first European ship-to-ship bunker contracts.
Tor Morten Osmundsen, CEO for Skangass said that the company was quite pleased of their first ship-to-ship bunker contract as a LNG supplier for NEOT and their new vessels. He strongly believes in the bright future that lies ahead of LNG and makes promises of major developments regarding the infrastructural aspect of supplying LNG. According to him the future belongs to ship-to-ship supplying methods as he remarked that vessels which use LNG as fuel are seemingly getting bigger and bigger.
Satu Mattila, who is the Chartering Manager at NEOT added to his colleague's statement by saying that the company believes that LNG technology will help ensure multiple operations in the Baltic Sea region and that they are determined to meet all of the Sulphur Emission Control Area (SECA) regulations, biding from January 1st. He is a firm believer Skangass 's willingness to secure the supply of LNG to the two new time chartered vessels will align perfectly once that plan is set in motion.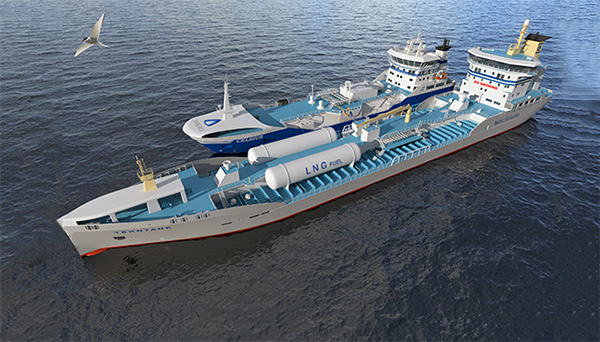 Source: Skangass