Rolls-Royce has set a record for its largest ever single contract for deck machinery. The deal, which worth is $86m (£54m), involves the supply of an equipment for six new high-end anchor handlers for Maersk Supply Service.
The new-builds are being constructed at Kleven, Kleven Verft and Myklebust Verft, and there is an option for four more sister vessels. Designer of the 95-long vessels is Salt Ship Design.
Each Salt200-designed vessel will feature a triple drum main anchor handling winch with a pull capacity of 500 tonnes, winches for cargo security, two secondary winches, auxiliary winches and a dry bulk cargo system.
Rolls-Royce will also supply rudders and steering gears for all six Salt200s. The contract specifies also an additional option for an anchor recovery frame (applied for assisting launch and recovery of anchors).
Stale Rasmussen, chief executive of Kleven, commented:
"This large order shows the capabilities of the maritime cluster in Norway, and close cooperation within the cluster is an asset to our customers. Rolls-Royce offers the broadest range of deck machinery products in the marine market, and is able to offer customers a full system from one supplier, including services."
The six Maersk anchor handlers are due to be delivered from the shipyards in the period late 2016- Q3 2017.
If the Danish ship owner declares options for additional four vessels, the last delivery is set for the beginning of 2018.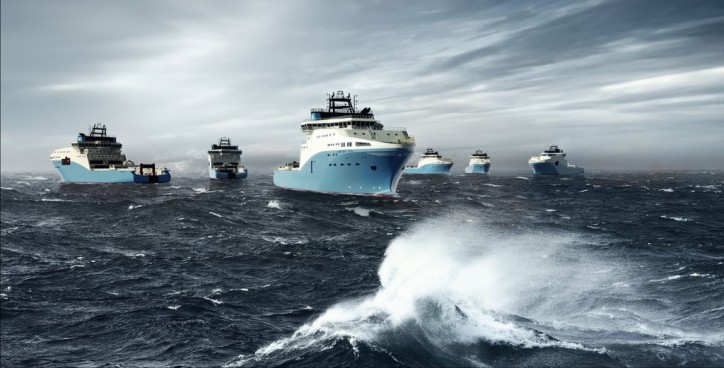 Image: Saltship