The disabled oil tanker Olympiysky Prospect has reached Port Le Havre towed by the tug Abeille Liberté.
On Monday, December 8, the 114,371-DWT ship reported to have suffered a damaged rudder shortly after her departure from Le Havre en route to Russia. The crew was unable to repair Olympiysky Prospect at sea and the vessel stayed anchored about 26 nm northwest of Fecamp.
By the late afternoon on Monday, the owner decided the vessel should be taken on tow back to Le Havre. Olympiysky Prospect anchored at the Asia dock where she will be repaired.
Olympiysky Prospect (IMO number 9511387 and MMSI 636014353) was built in 2010 and is registered in Liberia. The length of the crude oil tanker is 250 m.
Current position of Olympiysky Prospect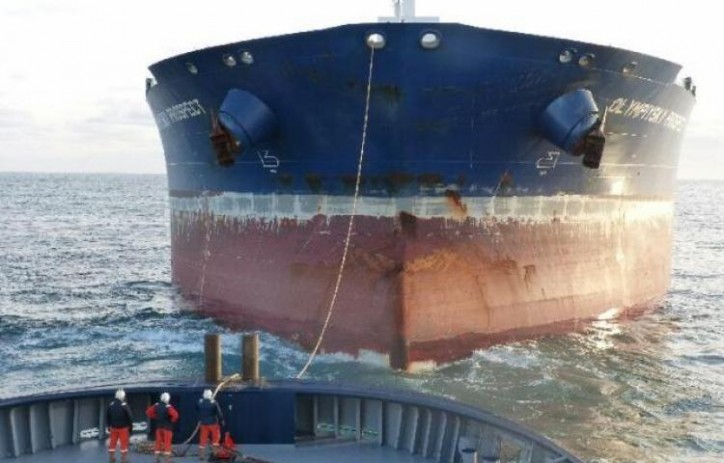 Image: Prefecture Maritime de Cherbourg