It was reported by the director general of Abidjan port that 466 billion CFA francs ($875 million) were loaned to Ivory Coast by China Eximbank for constructing a second container terminal at the port.
Ivory Coast is planning to increase the capacity at the above-mentioned port due to the fact that it is located in its economic capital Abidjan, making the port one of the busiest in Africa. The port provides the necessary access to the north for landlocked nations and serves as a transit point for beans from the top cocoa grower in the world.
According to Hien Yacouba Sie, the total cost of the project is estimated to be around 466 billion CFA francs.
"The financing of the project has been concluded with the help of China Eximbank," Sie said.
He added that the construction process would involve enlarging the Vridi canal plus the construction of the second container terminal and a roll on/roll off terminal.
He said that construction is planned to start in the first quarter of 2015 and to be carried out by the year 2021. Last year the contract to manage the new terminal was awarded to a consortium led by the French Bollore.
Sie also added that Bollore planned on investing another 200 billion CFA francs in order to complete other port infrastructures and provide up-to-date equipment and thus significantly boost port traffic.
Cargo traffic has been rising while the country is healing from a decade of political stability. The total tonnage in 2013 managed to surpass 21 million tonnes.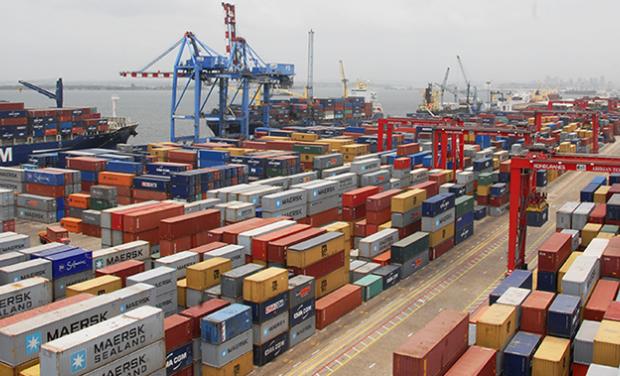 Image: portabidjan.ci