The Expansion of the Panama Canal has brought to an end the movement of all gates belonging to the new enclosed sections of waterways of the Expansion in the Pacific side.
The last transited gate yesterday fulfilled the movement of eight gates to the Pacific construction area. The passing started on the 22nd of October to transfer all eight gates aboard a boat from the Atlantic limited-time-lasting dock to the Pacific, helped by Panama Canal tugboats. The last gate's height was 31.9 meters, length was 57 meters, width was 8 meters and weight was 4,200 tons. That made it the heaviest among all doors.
The new mechanical devices, securing possessions will have 16 rolling gates, equally distributed in the Pacific and in the Atlantic. The last transfer makes it possible for all gates to have new locks that will be fixed during the next several months. The gates have been coming since August 2013, in tottered shipments from Italy boarded on a Post-Panamax vessel to a non-permanent dock in the Atlantic area. The last shipped goods were brought in November 2014.
The Panama Canal Expansion is concluded up to 82%. It includes the building of a third traffic lane enabling the movement of more massive vessels. That will double the capacity of the Canal and will have a significant influence on world sea trade.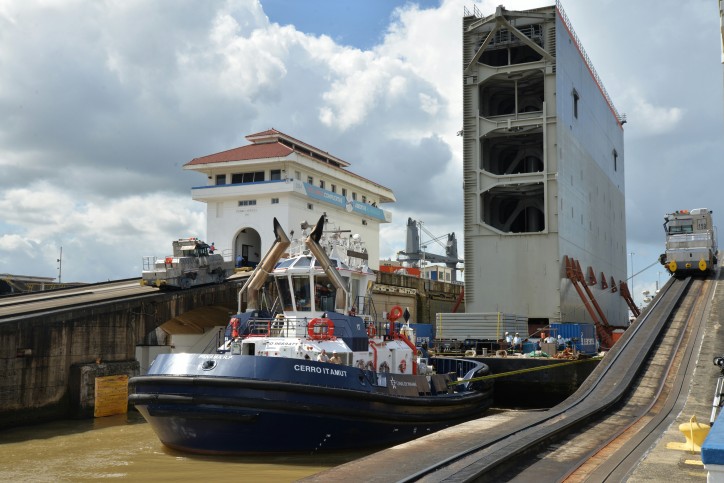 Images: ACP