UN's International Maritime Organization (IMO) has just started a line of events for eliminating paperwork and lessening the administrative loads established on global shipping. The strategic direction has been determined by the IMO Council and it includes elimination of the number of administrative burdens. The decision has been taken on a last week's London meeting. The purpose is to facilitate sailors, shipowners and maritime Administrations in the following of rules and regulations contained, among other things, in international conventions.
The steps taken towards the reduction of administrative responsibilities will presumably be outlined at the 2015 Assembly's meeting. The IMO will define a clear goal for the use of digital media together with paper. Thus a significant part of the administrative job on ships will be made digital. Giving information and registering can be made digital and will enable the digital storage of certificates and other documents. Thus the work on board will produce more results and the sailors will have more time to focus on steering the ship.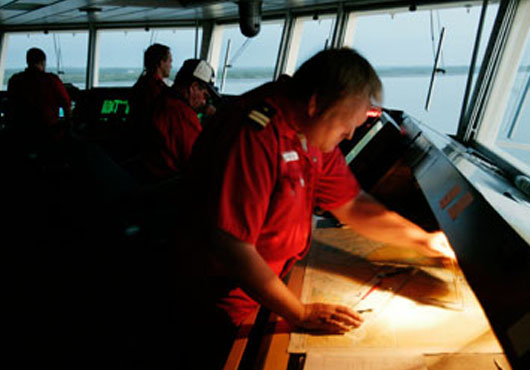 The process of eliminating of unneeded administration will include future advancement of rules and amendments, dependable on solid procedures. Unnecessary administration will not affect the industry and the sailors. Thus the IMO Technical Committee will suggest how to fix the individual rules in order for them to meet the purpose of obliteration of that administration.
Andreas Nordseth, Director General of the Danish Maritime Authority, is happy that the IMO has moved further in the direction of lessening the administrative loads that deviate sailors from the actual job of directing the ship. The loads are expensive for maritime companies, referring both time and money.
The future will bring both better rules and simple digitalized established methods. Those Danish key questions are of importance and will be of advantage to the whole maritime world.
Other items were also discussed at the London IMO Council meeting that lasted from the 1st to the 4th of December 2014. Besides administrative issues, the Council started the assessment of the strategic guiding instruments of the Organization. The Council took into consideration practical issues, concerning the compulsory auditing of all member states by the IMO from 2016. In addition, IMO Secretary General Sekimizu officially announced that he would not be applying for the position again at the 2015 election. In this way the election campaign of the following IMO Secretary General had begun with the Director General of the Danish Maritime Andreas Nordseth being Denmark's applicant for the post.