The 133-metre cargo ship Andrey Osipov has been taken on tow by the tug Bison as it suffered a power blackout.
On December 10 around midnight, while en route from Baltiysk to Alexandria, Andrey Ospirov sustained numerous engine issues which resulted in a total loss of power. The ship started drifting with a speed of one knot towards Maseskar's coast driven by winds of 20 m/s until it reached 4 nm of Tjorn where it anchored.
To the scene were dispatched two patrol boats of the Swedish Coast Guard, KBV 001 and KBV 032, and the Norwegian tugboat Bess (dispatched from Stenungsund). The Norwegian vessel managed to connect to Andrey Osipov, but it got a rope in the propeller and the connection broke.
Yesterday at around 11 p.m. local time, a second tugboat was sent from Stenungsund and Bison managed to take the Andrey Osipov on tow. There are 15 crew members onboard the cargo ship.
Current position of Andrey Osipov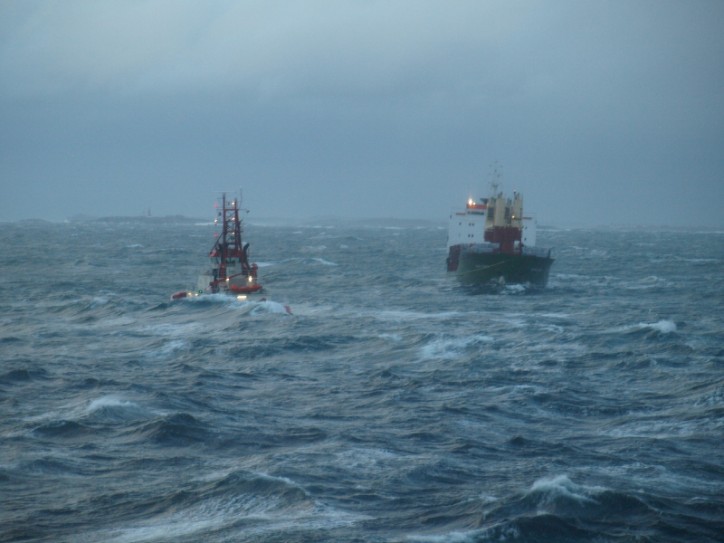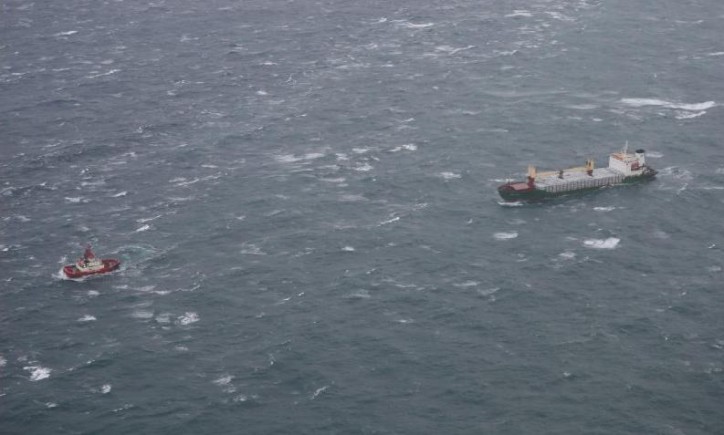 Images: Swedish Coast Guard