According to a federal criminal complaint filed on Tuesday, a man was caught stowing away on a cargo ship that was leaving the Port of Oakland. He told a Coast Guard investigator that he just wanted to visit his pregnant wife in South Korea.
Andreas Guenther is believed to have rowed an inflatable raft, that he had previously bought at a sports store located across the bay, with the help of which he managed to get on board the M/V Cosco Oceania at Berth 58. This was determined by Coast Guard investigator Brian DuBuois.
If Guenther is to be convicted he could spent up to five year in prison. A U.S. attorney in San Francisco assigned to the case declined to make any comments regarding the incident. A spokeswoman for the office did not do any immediate return phone calls or answer emails.
According to the affidavit attached to the federal criminal complaint, the ship was underway when Guenther was discovered on board by crew members, after which the ship stopped and settled in the bay. The U.S. Coast Guard were called and they came and took him off.
After Guenther had been interviewed by Coast Guard officials, it was established that he had bought a visitor pass for the ship from a man in San Francisco's neighborhood of Chinatown for $500.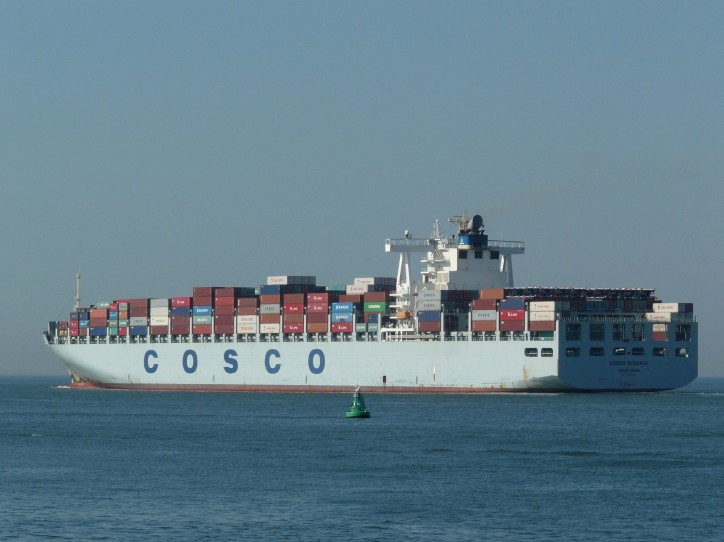 Photographer: Roeland.J
According to what DuBuois wrote in the complaint, Guenther said that his German passport had expired and he did not want to waste time renewing it.
"He phoned Cosco and asked question regarding the shipment of a crate to South Korea in order to acquire information about vessels bound for the country" DuBois' report reads.
The company gave Guenther all the information he needed about the location of the ship and its departure date and time.
A spokesman for the Coast Guard declined to give any comments on the matter and instead referred queries to the U.S. Attorney's Office.
Marilyn Sandifur, spokeswoman for the Port of Oakland, responded by saying that the Coast Guard bears responsibility for patrolling the international shipping Channel in San Francisco Bay.
According to Sandifur, security is one of the top priorities at the Port of Oakland. Terminal operators must comply with security plans that are passed on by the federal government. She expressed her confidence that the Coast Guard will carefully review the events surrounding the case and make all the necessary adjustments to prevent such incidents from happening in the future.
Alan Yee, Port Commission President, said that he had heard nothing regarding the incident.
"We have various means of securing the port from the land side, but this is a completely new aspect that we must look into for someone coming in from the bay"