On Friday early morning, a rescue mission, which involved the tanker British Loyalty, saved the life of a four-membered crew of the yacht Red Sky.
By 3 a.m. the emergency beacon was activated as the vessel crashed into an unknown object and suddenly water started to rush on board faster than the bilge pump could manage to work out. The accident happened while the yacht was en route from Sydney to Brisbane 14 nautical miles east of Evans Head. The heavy weather conditions required an immediate evacuation.
The Australian Coast Guard Authorities reacted promptly and alerted all ships in the area. Also, a Rescue helicopter was launched to take place in the rescue mission. But by the time the helicopter reached the place, where shipwreck happened, the distressed crew of the yacht had been already saved by British loyalty. After two and a half hours in fight with rough seas the four members of Red Sky boarded the tanker at 5:30 a.m., none of them was injured.
They will reach the coast on Dec 13th and will testimony to Water police at Botany bay about the accident. Authorities expect yacht debris to be washed ashore later.
Current position of British Loyalty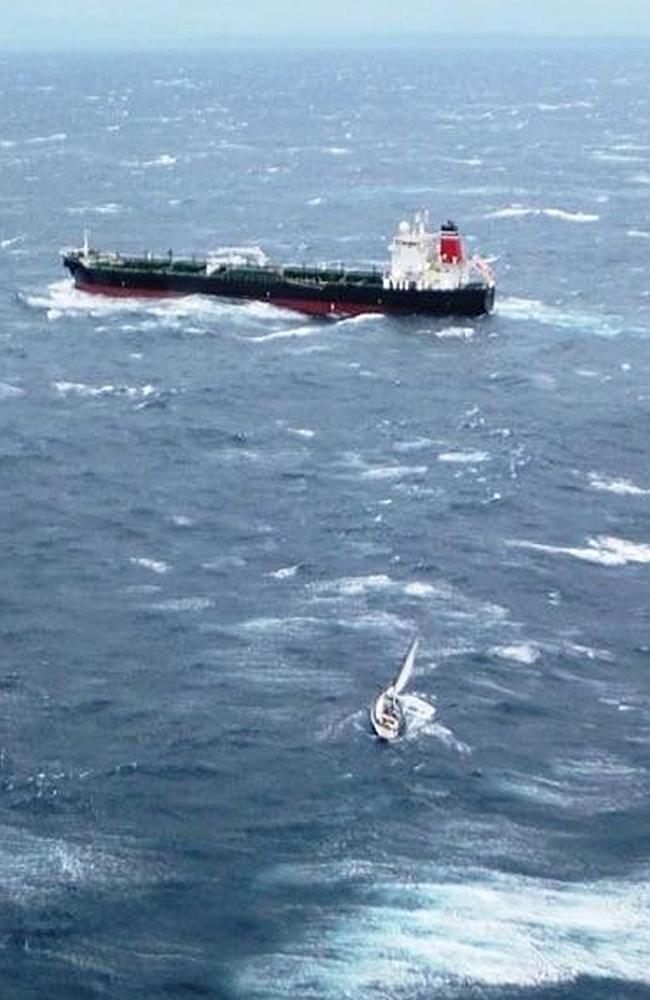 Image: Picture: NSW Police Media