The International Transport Workers' Federation (ITF) is preparing for the 2015 changes regarding the determination of safe manning of vessels, which are a direct result of the new International Maritime Organization (IMO) requirements.
Over the course of the past three years, the essentials behind safe manning of vessels have been redefined by the IMO and as a result of that, as of January, conditions should be different. Flag states and shipowners have to meet the unique operational and administrative needs of every vessel in a safe and transparent manner.
Up to this moment the minimum requirements for safety were certified accordingly to the company's own proposals which were afterwards approved by the flag state and which only took into consideration the vessel's ability to navigate and handle basic emergency situations. Other crew duties were negated such as the managing of cargo operations, maintenance and various administrative tasks. This loophole was exploited to a great degree by a vast number of companies that were out there seeking ways to cut costs by cutting down on crew members.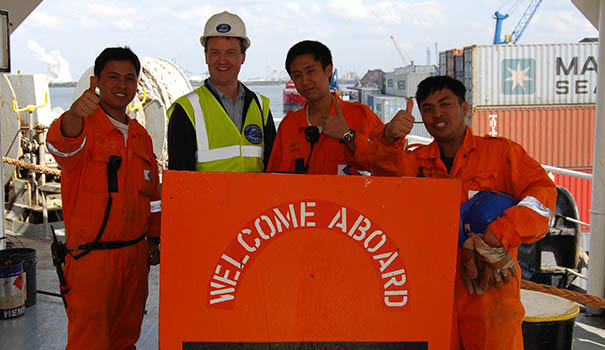 Vessels with insufficient crew members, have been reported to directly impact crew fatigue and have been involved in a great number of incidents with a lot of them having grave consequences for the people aboard as well as the environment.
IMO Assembly Resolution A 27/Res.1047 gives a detailed set of requirements for one to follow when establishing the safe manning regarding the functions of a certain vessel. Additionally the Maritime Safety Committee (MSC) integrated a change to SOLAS and made an amendment to the International Safety Management (ISM) Code in order to make sure that all vessels are properly manned.
Branko Berlan, ITF IMO accredited representative said that despite regulatory changes that were made in 2011 and 2012, administrations, companies and port state control inspectors are yet to integrate and impose them. The cumulative effect of the latest reforms is expressed in the fact that now they are legally bind to do so.
"Seafer's organizations have to become far more proactive and for that to happen they need to be more vocal and use the media and legal system in order to force the necessary determination of vessel manning in a transparent way. In the end, these changes are for the safety of seafarers, this is the reason why we'll make sure that all of our affiliates are acquainted with them so that they could make the required adjustments. Only a focused and full-hearted effort will manage to implement these IMO instruments successfully and thus guarantee properly manned vessels"