On December 12, Sheich Hamdan Bin Mohammed Bin Rashid Al Maktum inaugurated the third, largest and most modern cruise terminal of DP World, according to the company's press release. The Hamdan Bin Mohammed Cruise Terminal was built as the world's largest, covered terminal with capacity of 14,000 passengers daily.
This is the last addition of the Dubai Cruise Terminal facility at Mina Rashid and is 28,000 square meters large.
Over 4000 passengers from Aida Cruise and Costa Cruise ships (part of Arabian Gulf Tours) were welcomed on Friday at the new Hamdan Bin Mohamed Cruise Terminal. In an operation, which involved a cooperation between Dubai Police, Dubai Customs, RTA and the General Directorate Dubai Residency and Foreign Affairs.
The new facility is part of the Dubai's vision to reach the number of 20mln tourists yearly, by 2020, and the DTCM (Department of Tourism and Commerse Marketing) expects that the cruise tourists will reach the amount of one million earlier. DP World's latest building increased the capacity of the cruise terminals up to 7mln passengers yearly and it now could accept seven cruise ships at the same time, serving 25,000 passengers.
The Hamdan Bin Mohammed is an award winner and is the most modern facility in the Middle East and in the entire region.
Steel, sourced from demolished warehouses for the new Jebel Ali's container port, was reused in 75% of the building structure.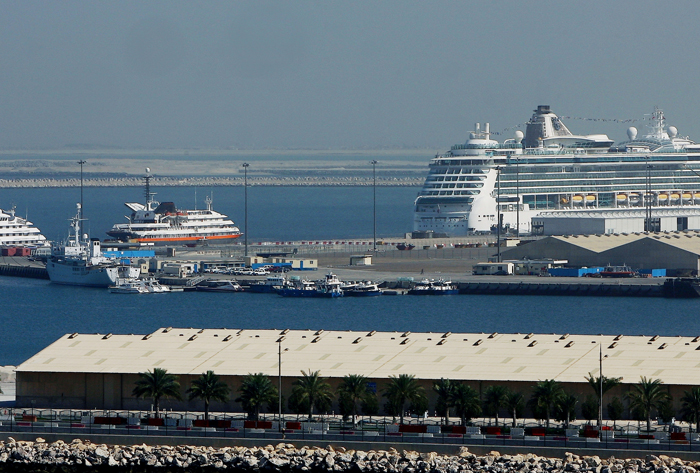 Image: DPWorld