According to Egyptian security and hospital officials, 13 fishermen died and 13 were declared missing as a result of a collison between a passing cargo ship and a small boat in the Gulf of Suez early Sunday.
According to the press release of Bakri Abu Al-Hassan, chair of the fishermen's syndicate, the total number of missing fishermen was 18. He also added that rescue operations had been under way for hours and out of the 11 that remained alive, some were in a critical condition. The rescue team found 11 dead bodies. The collision was caused by a cargo ship arriving from the Suez Canal that left the scene of the accident after hitting F/V Badr. Forty fishermen were on board of F/V Badr and they were native of the Al-Matrya region in the northeastern Al-Dakahlia province.
The Associated Press cited officials and reported different number of fishermen on board-45, as well as a different number of missing people-23. The fishermen were helped by Egyptian naval forces and other security and medical groups that rushed to the shores of Al-Tur town-the capital of southern Sinai. In the words of officials, the missing were being searched with the help of three boats.
Egyptian officials have kept their anonymity because they are not allowed to provide information to journalists.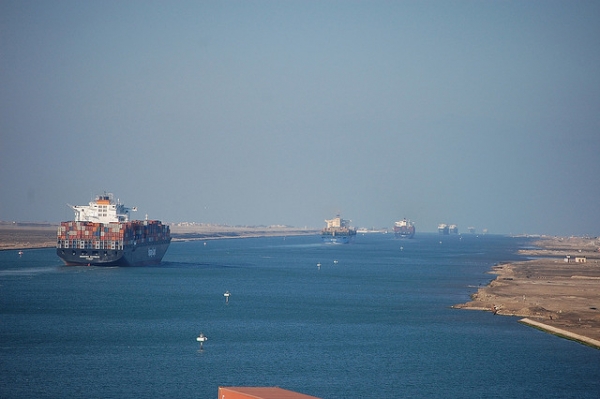 Suez Canal image: jgmorard