Reports in Japan release the information about claims against Mitsubishi Heavy Industries (MHI). The demands are for the loss of the MOL Comfort and they are now coming to more than $500m. More than 100 claimants are supporting the Tokyo court legal action led by Mitsui OSK Lines (MOL). The claim is based on the fact that the 8,110-teu MOL Comfort (constructed 2008) dramatically crumbled and sank in the Indian Ocean in June last year after a crack opened amidships. It carried 4,382 containers and all of them were not able to be found.
Now the amassed claims result to $501m and represent the biggest cargo claims led by Japanese insurance firms Tokyo Marine Nichido and Mitsui Sumitomo Marine. Allianz's global claims estimates evaluate the insured loss of the ship to be $523m, including $440m from cargo loss and $83m from the body of the ship. Additional financial claims are being made by MOL against MHI including the renovation of MOL Comfort's sisterships fleet built in 2008 as a safety measure.
MOL's lawsuit, under product liability law, is both against faulty construction by the shipbuilder and as reported by TradeWinds- the fact that MHI failed to provide information about similar cracking happening onboard of a similar ship. Although Tokyo's shared liability laws allow the two sides to agree with each other, MHI insists on fighting till the end to safeguard its reputation. According to legal experts the case may continue for more than seven years till the final solution, showing the example of a similar ongoing all-Japanese shipping case.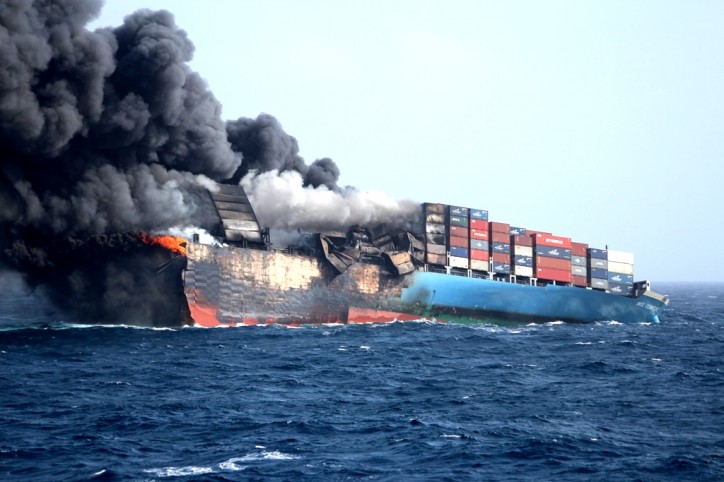 The NYK case, according to experts, demonstrates the slow Tokyo court procedure. NYK is filing a suit against cargo owners for losses after containerships' fire. The lawsuit started in 2007 after the burning of 6,200-teu NYK Argus (constructed 2006) near the Algeria coast in 2004. The reason for the fire was claimed to be the cargo's misdeclaration. The Tokyo court needed five years to make an initial evaluation and the Supreme Court appeal was still under way. Both the claims of MOL Comfort and NYK were not founded on contractual law.
In a separate process, the International Association of Classification Societies (IACS) proclaimed a brand new initiative related to the safety of containerships as reported by TradeWinds. The trade unit had organized a working group to evaluate the safety of post-panamax containerships after the MOL Comfort loss.