The lastest news announced by South Korean DSME is a deal for six LNG carriers to be built and delivered to their European owner by the end of March 2019.
The total cost of the order will be KRW 1.365, which up to date equals to $1.24bn. The new built vessels are ordered to be electronically controlled gas-injection (ME-GI) propulsion systems with M-type. They will also have the reliquefaction system (PRS) which DSME has patented partially.
The deal announcement has moved spirits in the niche which lead to leaking of information. BP Shipping is expected to sign a contract for nine LNG carriers with gas-fuel. The order must bring to BP Shipping income of $1.8bn. Since the order is still not confirmed, some speculations appeared that production will start with a partial order of just four vessels, and the rest will be on call order depending on the demand of the existing LNG shipowners.
Despite the rumors, the newly announced business will be 9% of the DSME revenue of the current year.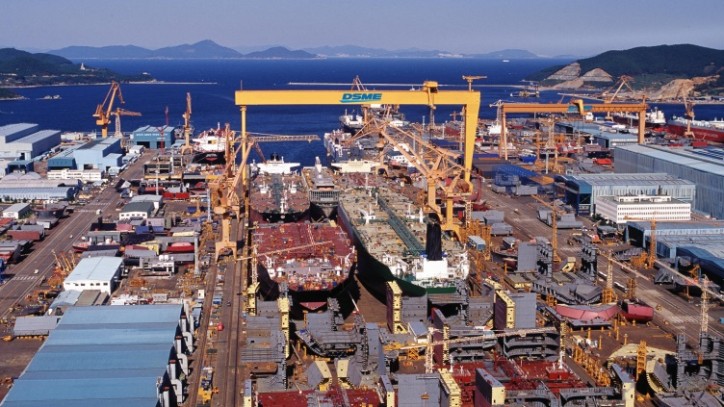 Image: DSME