On December 14th, at 4 p.m. the Lady Irina got into an accident at Agtrupvig off Kolding. The ship was sailing from Russia to Agtrupvig carrying wood pellets when she got stuck due to a navigational error. The patrol boat Rota and the Hercules of the Naval Home Guard were tasked with helping the ship. The South Jutland police had not received any information regarding the accident as required.
The vessel was pulled off during the night and she was taken to the Kolding harbor and at 9:15 p.m. she was berthed at the South Quay in order to receive a thorough examination regarding any damages she might have sustained on her hull.
Back in July, a 41-year-old Russian sailor died aboard the Lady Irina while in the Frederica port. Four other seafarers had to be taken to the hospital in Kolding because they had gone down to the cargo hold to save their unconscious comrade. They were later moved to the National Hospital in order to get in a pressure chamber. The suspected cause for the accident is believed to be a lack of oxygen or the presence of gases in the hold.
Current position of Lady Irina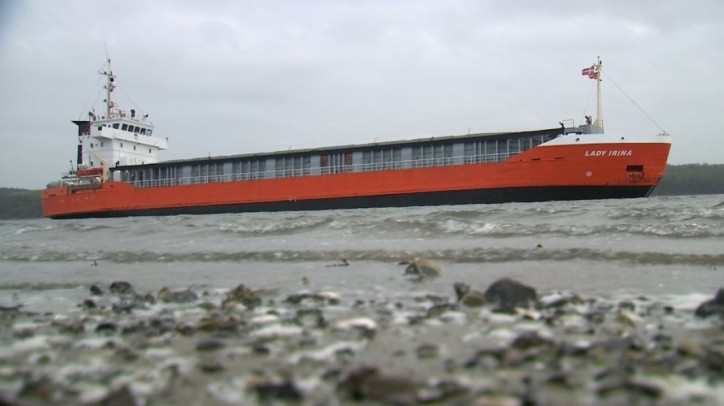 Credits: tvsyd.dk