White Sails Hospital & Spa will definitely not only be one of the best hospitals in the world but also one of the most intriguing ones as it is planned to have the theme and shape of a ship. It will be built in Tunisia Economic City (TEC).
Vasily Klyukin : " I've been engaged in design and architecture ever since I moved to Monaco, almost 2 years ago. I was hoping for this moment to come and now it's finally here ! My first very own building is going to be constructed !"
TEC is a project soaked in ambition and grandeur. It will become part of a group of the largest international hubs in the world – Hong Kong, Singapore and Dubai. Dr. Riadh Toukabri, founder and president of the company, unveiled the project on September 10th and announced that the approved budget is € 50 billion.
The White Sails Hospital and Spa is going to be one of the very first buildings constructed there. It is expected to be realized in a joint-venture with a team of Thornton Tomasetti. The company Lalei Al Barakah Est. from Saudi Arabia will also invest in the project.
According to Klyukin and TEC the main objective of the project is to build a clinic, where people will feel calm and not be worried like we all usually feel when visiting hospitals. The hospital will try and provide the necessary conditions to maintain the good mood and healthy spirit as visitors are going to feel more like they are enjoying a cruise rather than feel like patients. Even the medical uniforms of the staff will resemble marine ones.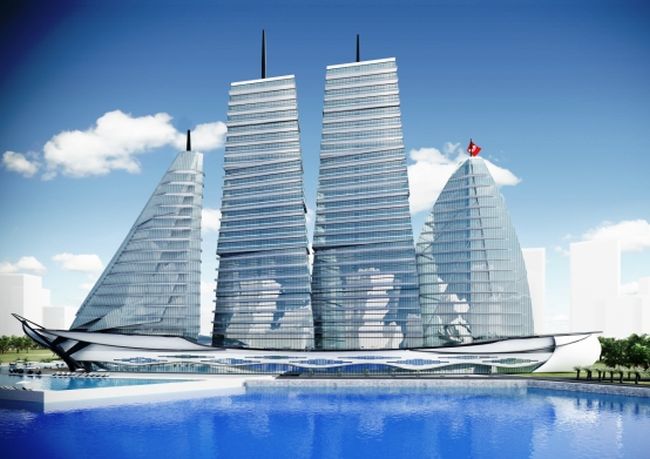 Vasily says that he plans on flying into Space this upcoming year and for that he must undergo health check-ups every six months, so he is definitely familiar with the feeling one gets in his stomach when walking into that big white dreadful hospital. That is why he would like to build a clinic where there is no room for fear and so that his son could ask him when are they going to go and visit the ship again.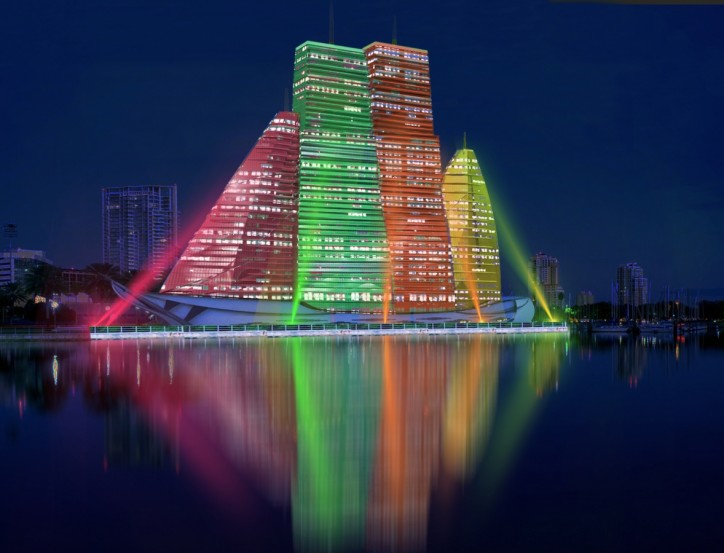 Source&Images: vasilyklyukin.com