The product tanker Srikandi 515, which was recently found after being hijacked, has run aground off Narathiwat, Thailand.
During the weekend, the tanker, which had been moored offshore, was pushed ashore by strong winds. Having its anchor dragged, the Srikandi 515 drifted to coastline. There were no reports of injuries as well as pollution released.
The tanker is laden with 2,500 tonnes of palm oil.
Srikandi 515 was arrested by the Thai Marine Police on November 27 after being hijacked for nearly two months. The vessel was found about 9nm off Narathiwat province with eight armed men on board, new name, Chong Li 2, and new color.
The vessel was hijacked on October 9 with 11 crew members on board carrying 3,100 tonnes of palm oil cargo. The crew was released after 13 days in captivity.
Video Srikandi 515 Aground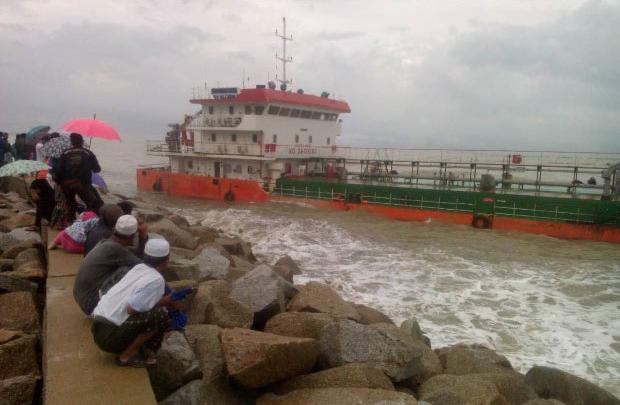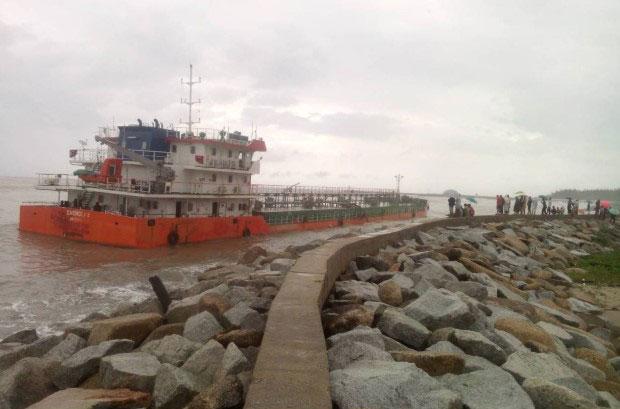 Images: Thai media
Related news:
Product tanker Srikandi 515 accident reported by ReCAAP
Crew held in captivity for 13 days found, tanker Srikandi 515 missing