An Austrian firm specialized in designing yachts, recently unveiled their plan for a new superyacht for the uber rich which will be based on the shape and dimensions of a modern suezmax oil tanker.
The company behind the new extravagant yacht is called MOTION Code: BLUE and the yacht itself will be called Imara. The vessel will be an astounding 280 meters in lenght (or about 918 feet) with a hull shape based on the dimensions of a Suezmax tanker. The designers have said that this automatically turns the yacht into the biggest one in the whole world.
Suezmax's can carry roughly about 1 million barrels of oil and have a reputation for being the biggest oil tankers that are capable of transiting the Suez Canal fully laden. Suezmax's typically burn from 30 to around 60 tons of fuel on a daily basis, which is not very surprising when you take into consideration the 160, 000 tons of deadweight. However, no superyacht of this caliber will ever be loaded to the same waterline as a laden crude oil tanker.
Judging from a write-up of the concept that was published in the magazine Charter World, the Imara will have all of the extravagant luxuries that we have seen in movies and magazines + adding some really intriguing features like a four-story indoor ski slope with its own Austrian-themed après lodge.
The superyacht may very well be the largest design from MOTION Code : BLUE, yet, but the 1st place for the wildest one is going to another project seeing as how the company just unveiled plans for a 115 meter private submersible superyacht – the Migaloo.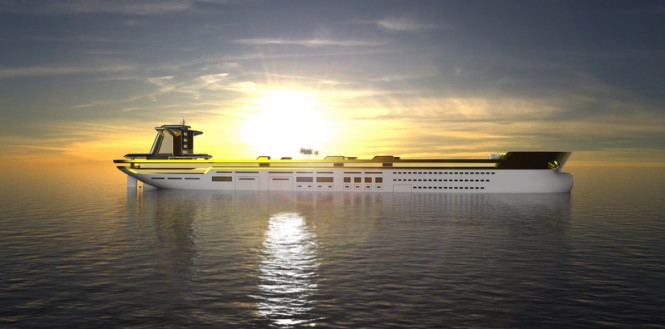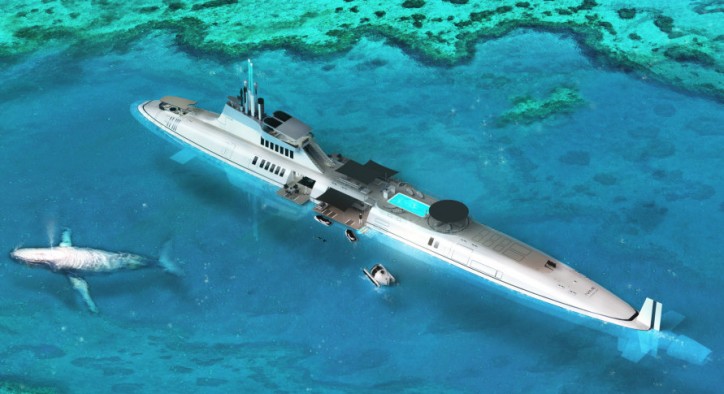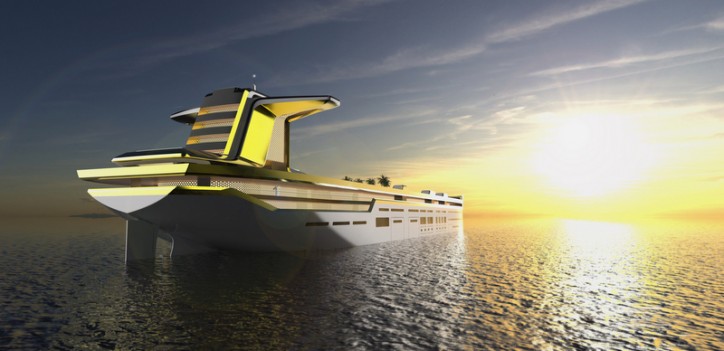 Foto: Facebook/Motion Code:Blue