The cargo ship MV Total, which hit a tanker causing an oil spil in the rivers and canals of the Sundarbans, has been seized by the police and four of the crewmembers have been arrested.
On December 9th, the vessel collided with the OT Southern Star-7 tanker, which at the time was a carrying a load of over 350, 000 litres of furnace oil. The tanker sank and caused a large oil spillage.
Khandakar Mahid Uddin, Narayanganj's Superintendent of Police, commented that four crewmembers as well as the ship were arrested on Monday from the Bandar Upazila's Laxmankhola area.
The four arrested are the ship's captain Mostafa, 53 year of age, assistant captain Faruk Hossain, 34 years old and the 28-year-olds Akkas Hossain and Piyar Ali.
However, according to a shipping ministry statement that was give on December 10th, the ship was actually detained from Bhola on the day after the incident. Narayanganj police officials claim to not have been aware that the vessel was seized. Nazrul Islam, Bandar Police Station OC, commented:
"We are not aware whether or not the vessel had been seized before. We arrested the ship and its crewmembers past midnight."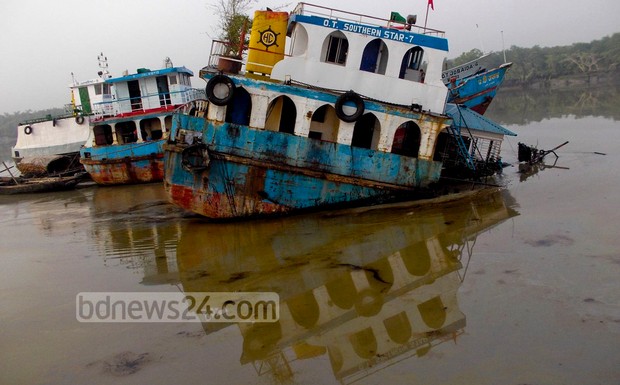 The oil tanker sank on Tuesday (December 9th) in the Shela River that passes through the forrest, after it collided with the above-mentioned cargo vessel. It was transporting furnace oil to supply a power plant located in Gopalganj.
The oil spillage has greatly affected the wildlife and aquatic plants of the biggest mangrove forest in the world.
Related news: 350, 000 litres of oil spills as tanker sinks being hit from behind