MacGregor, part of Cargotec, has been given a contract from German shipbuilder Flensburger-Schiffbau-Gesellschaft (FSG) regarding a comprehensive RoRo cargo access equipment package. It is intended for a LNG-powered RoRo ferry that is going to be built at the yard for Australian owner, SeaRoad. There is a remaining potential option for one additional vessel package.
The fact that it is going to be 181 m makes it the largest RoRo ferry using LNG propulsion and also the very first vessel of such type built by FSG. The delivery date is planned for the Q3 of 2016. The ferry will be used in SeaRoad's brand new plan regarding a regular liner service across the Bass Strait, covering the distance between Melbourne on the Australian mainland and Devonport, which is located on the Australian island of Tasmania.
"Conditions are quite harsh on the Bass Strait and due to that the equipment's reliability is one of our main focus point" says Göran Hugon, Sales Manager, RoRo Equipment at MacGregor.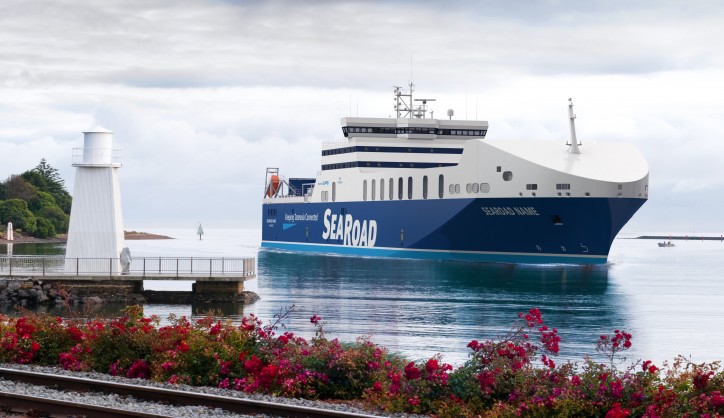 "MacGregor has been lucky enough to enjoy a long and fruitful relationship with FSG and we managed to win the contract because the yard is satisfied by our reliability and the way we have handled previous deliveries"
According to FSG, the ferry will have an amazingly flexible cargo carrying capability and is going to be able to fully accommodate containers, and that includes reefer units, trailers, cars and hazardous cargo and also livestock.
The custom-made RoRo equipment produced by MacGregor features two stern ramps/doors, one ramp cover, one access ramp and two pilot/bunker doors, as well as installation services. The equipment's delivery schedule points towards the fourth quarter of 2015.
Image: Courtesy of Flensburger Schiffbau-Gesellschaft