The largest section of the capesize bulker Smart has been refloated and scuttled by the team of Titan Salvage.
More than a year ago, in August 2013, the 151,000-dwt merchant cargo ship ran onto the shore near South Africa while it was transferring coal freight in stormy waters. Titan was invoked at the end of 2013 to perform the mentioned operations as the ship was markedly covered in the ground. Titan used its self-elevating flat-bottomed boats named Karlissa A and Karliss B. They comprised a total of 1,880 meters of deck room and were capable of working in depths of more than 50 meters.
According to Gordon Amos, Titan's director of operations, that was a hard job because there were so many unfamiliar circumstances involved. From the start, the company had to punctually evaluate the weight of the ship in order to ascertain the cargo transferring process and the suitable pulling forces. The front departments of the ship were full with mud and cargo but Titan's team had no idea of their actual quantity. The analysis of the situation was even more difficult because of the surges of water that reached up to five meters and because of the extreme weather.
Titan-an affiliate of US group Crowley Maritime, reported to make itself ready for the moving of the ship's mid-section that still remained buried. The Company went on that it was planning to fulfill the final part of the work at the start of next year.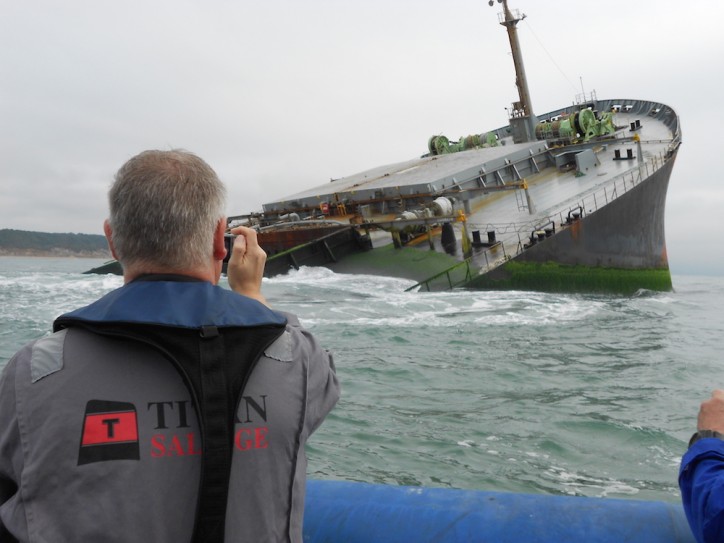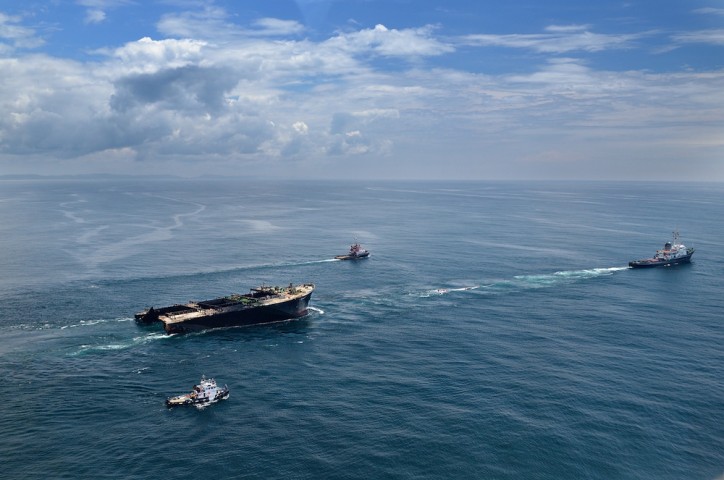 Source&Image: Titan Salvage