According to GE Marine, now its LM 2500 aero-like naval gas rotary engine powers the Royal Australian Navy's (RAN) HMAS Canberra Landing Helicopter Dock (LHD) ship. The ship has recently been commissioned and is the first of two LHDs to be brought into the RAN fleet.
RAN's website provides the information about the statement of Tim Barrett-Chief of Navy, Vice Admiral. He considered the ship's commissioning as an evolution for the Navy and HMAS Canberra as a thrilling supplement to the Navy. The ship would be in use for many years by the nation.
In addition HMAS Canberra outlines a crucial stage in the development of the RAN because it is the first to put in use LM2500 gas turbine-generator apparatus compared with the conventional system with a mechanical apparatus.
Weighing 27,000 tonnes, the ship was constructed by two service providers-BAE Systems Australia and Spanish shipyard Navantia. A similar ship called LHD HMAS Adelaide will also be built by them. Both of the ships use Navantia's pattern for a program of the Spanish Navy. That program gives special prominence to the mentioned GE LM2500 gas rotary engine-generator apparatus. Sixteen rotary engines of the kind are now powered by RAN in two supplementary ship divisions-the Adelaide and ANZAC-class programs for frigates.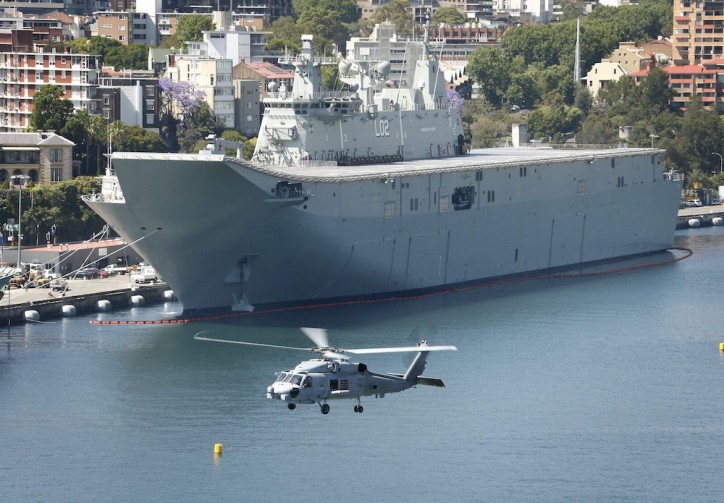 Image Credits: Royal Australian Navy