The number of victims following the fire on the Italian-flagged ferry Norman Atlantic that caught fire 44 nm northwest of the island of Corfu has risen to 10. There are many discrepancies in the number of passengers on board Norman Atlantic, as both Greek and Italian authorities have stated different numbers, amid possible inaccuracies in the manifest list of the ship owner.
The rescue operation of over 400 the people onboard ended on Monday afternoon but the exact number was disputed.
Totally 432 people, in this number crew members and passengers of the burning Norman Atlantic were rescued, said Nikos Lagadianos, spokesperson of the Greek Coast Guard, citing the Italian authorities.
Contrary to this number, Maurizio Lupi, the Italian transport minister, said in a press conference in Rome that only 427 people had been the rescued people.
The company owner of Norman Atlantic initially reported 478 people onboard but it was later stated an unknown number of illegal immigrants in the luggage compartment of a truck on board.
Maurizio Lupi stated is is "absolutely premature" to say if the passengers are missing or not, as there might have been some inaccuracy in the manifest list of the ship owner.
Last reported position of the burning ferry Norman Atlantic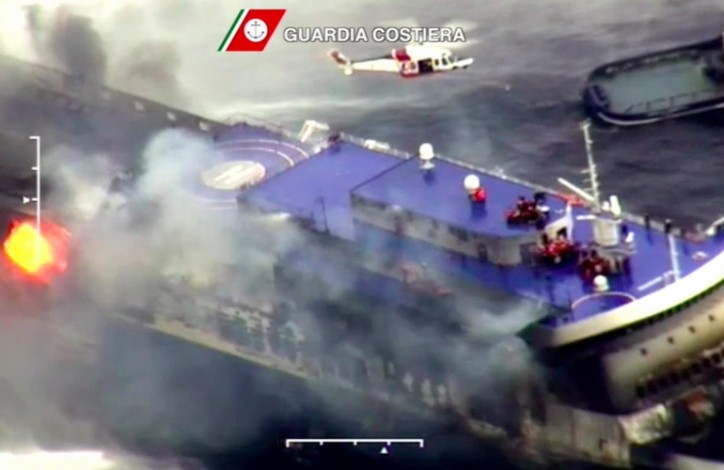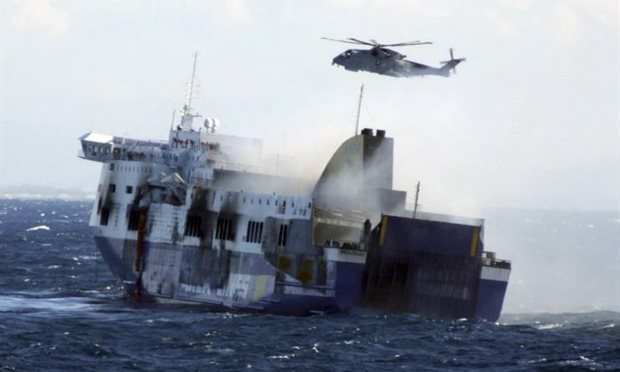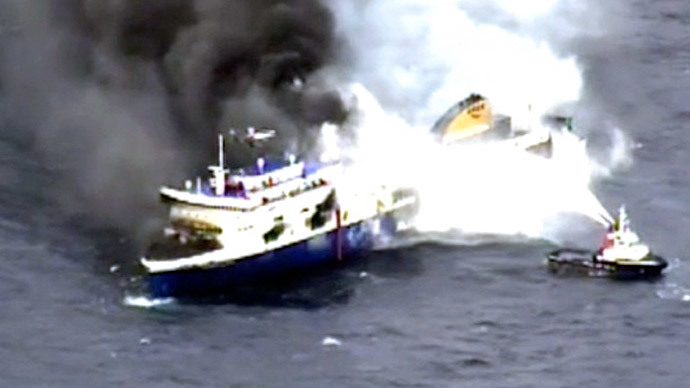 The fire on Norman Atlantic broke out on the ferry at around UTC 4:00 on Sunday, 44 nm northwest of the island of Corfu.
"We are outside, we are very cold, the ship is full of smoke, the boat is still burning, the floors are boiling, underneath the cabins it must be burning since 5 o'clock, the boats that came are gone, and we are here. They cannot take us," one of the passengers told Greek TV station Mega.
Lupi said that the captain of Norman Atlantic abandon the burning ferry only after over 50 crew members and all passengers were rescued on Monday. He also added that 234 of the rescued passengers were Greeks, 22 Albanians, 54 Turks, 22 Italians and 4 Bulgarians.
Investigation is being conducted to determine the cause of the fire and options for arson are also being considered.
Ferry fire blazes through ship as coastguard attempt rescue
Passengers get rescued from blazing ferry
Related posts:
Airlift continues for hundreds trapped on burning ferry Norman Atlantic
Ferry Norman Atlantic on fire off Corfu with almost 500 on board