An aerial footage shows the beached Hoegh Osaka. The car and truck carrier was deliberately ran aground by following her listing right after she had departed Southampton on Saturday.
Currently Hoegh Osaka is sitting on Bramble Bank heavily listing on her starboard side.
According to Ingar Skiaker, CEO of Höegh Autoliners, it is early to speculate on the cause of the accident.
"The vessel did develop a severe list shortly after she left port and the pilot and the master made the decision to save the vessel and the crew by grounding her on the bank. This showed great skill and seamanship and they had to make quick decision and they did that in a very good fashion,"he added.
The crew has already been airlifted to shore, one was reported to have suffered non-life threatening injuries. According to the crew, the Hoegh Osaka was not taking in water. There were no reports of any oil spill.
Svitzer's salvors will support the operation of the vessel's salvage.
Hoegh Osaka (IMO number 9185463 and MMSI 563248000) was built in 2000. The 51,770-GT car carrier is registered in Singapore.
Current position of the grounded Hoegh Osaka
Video: Aerial footage of beached Hoegh Osaka
Video: pugracer285

Image: Barra Best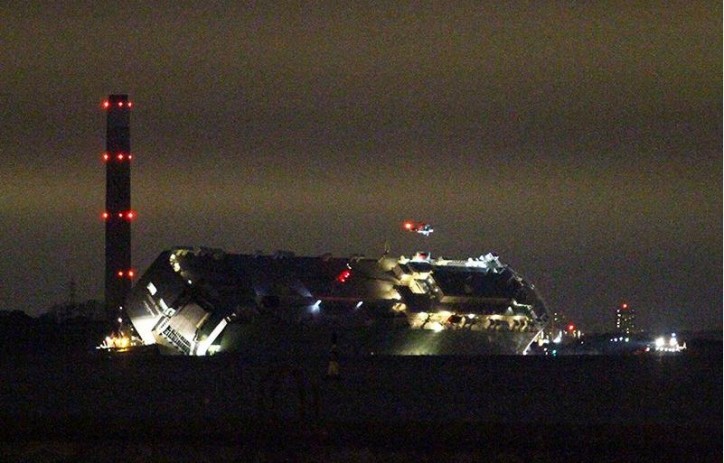 Image: mr matt white