The oil tanker Alyarmouk collided with the bulk carrier Sinar Kapuas north-east of Pedra Brana, Singapore on January 1 at around 12:30 UTC.
The Maritime and Port Authority of Singapore (MPA) was notified about the collision on January 2nd.
One of the cargo tanks of the Libyan-registered Alyarmouk was damaged, which resulted in the spillage of close to 4, 500 tons of Madura crude oil.
Considering the weather and tidal currents, it's fair to assume that patches of the spilled oil may very well affect the northern parts of Bintan island.
MPA has informed the Malaysian and Indonesian Authorities. This is a part of standard operating procedures regarding joint oil spill combat in the Straits of Malacca and Singapore.
Two companies have been tasked with containing and cleaning up the spillage. Four vessels have been deployed to the site, all of which are equipped with dispersants, oil booms and skimmers.
The two ships that participated in the collision are now safely anchored and remain stable according to the MPA. There have been no reports of injury, and traffic in the port and Strait of Singapore is as usual.
The MPA is conducting an investigation in order to determine the causes behind the collision.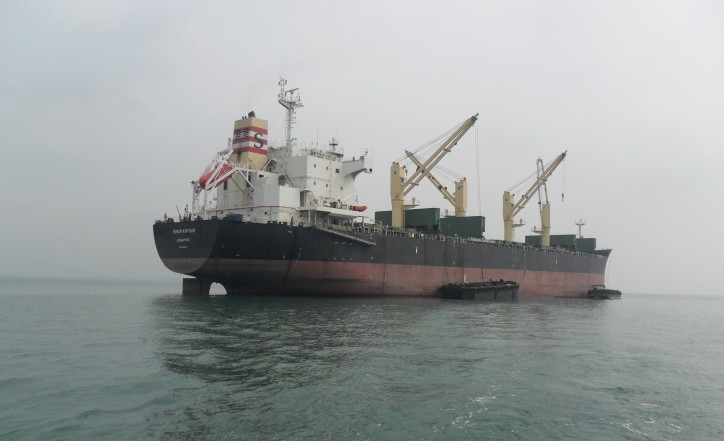 Image of Sinar Kapuas: Ricky Arisman