The 32nd fleet of the Iranian Navy has managed to prevent an attempted attack on an Iranian oil tanker that occurred in international water in the northern parts of the Indian Ocean and Gulf of Aden.
The navy's public relations department commented that a group of pirates on speedboats had moved towards the vessel near Yemen's Al-Mukalla port, but changed their course immediately after the fleet initiated an attack sequence.
The 32nd fleet is a part of the Iranian Naval units, comprising the Jamaran and Bushehr destroyers.
According to the Fars News agency, the vessels went back to the area once they had taken part in the Mohammad Rasoulallah (PBUH) drill in Iran's territorial waters and Northern Indian Ocean during the previous month.
In accordance to international anti-piracy efforts, Iranian naval ships have been patrolling the Gulf of Aden, dating back to November 2008, since an attack on MV Delight, a chartered cargo vessel, by Somali pirates near the Yemen coast.
Iran Navy's rear admiral Habibollah Sayyari commented that the national naval forces have managed to prevent over 150 pirate attacks, during recent years, aimed at merchant vessels and oil tankers, and have escorted around 2, 000 commercial ships.
The latest reported attack follows a case in which a group of seafarers on a fishing boat, presumably Pakistani, sank their vessel after they were intercepted by the Indian Navy in an intense chase in the Arabian Sea close to the Indo-Pak maritime boundary.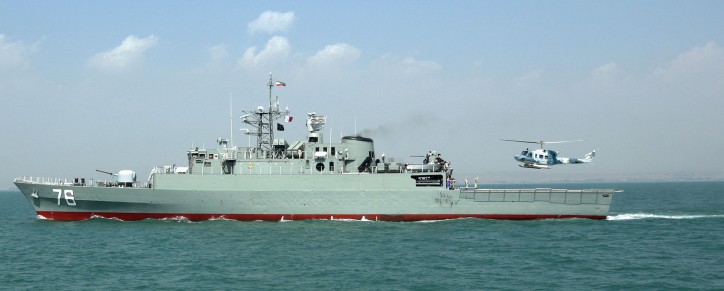 Image of Jamaran: Wikipedia