The New 2015 has begun causing disturbance with the many maritime accidents that preoccupy the activities the Mission to Seafarers (MtS) global maritime welfare charity, as reported by the institution.
Two significant incidents have occurred in the UK (in Southampton Water and near Orkney). The one near Orkney refers to the tragic sinking of MV Cemfjord which resulted in 8 victims. Furthermore, MtS has been asked to help many fishermen, appearing in Hartlepool with vital demands.
Deaths have also been caused in the Mediterranean: on the board of the Norman Atlantic ferry that burst into flames near Italy and also on board of one of its rescue towing boats. There have also been reported the accidents dealing with migrant 'ghost ships' and last, but not least, the MV Bulk Jupiter that immersed in the Far East near the Vietnam's shore with 19 sailors considered dead.
According to Andrew Wright, Secretary General of the MtS, during the Christmas and New Year season, the Mission groups have been caused to remember very obviously all of the injuries confronted by sailors and many other problems around them. The organization has just observed the Hoegh Osaka accident in the Solent and the succeeding process of crew rescuing. MtS Clergyman John Attenborough was largely participating as the main clergyman reacting to the event and was performing operations throughout the night and the day after. He was helping the crew who were removed from the dangerous area and placed at the Seafarers' Centre in Southampton.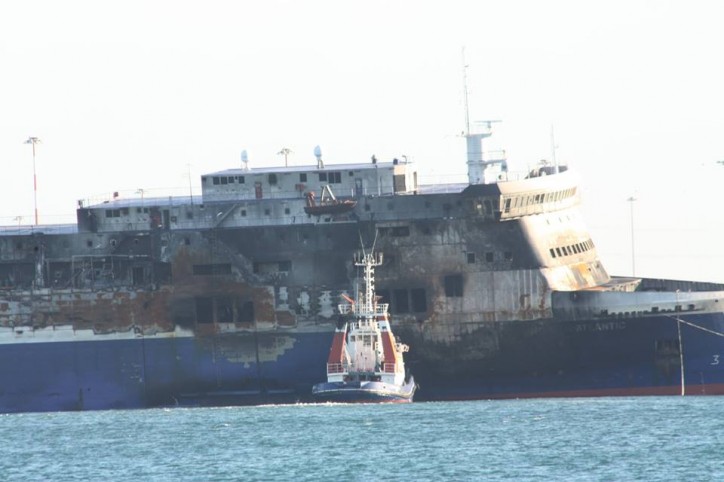 Image of Norman Atlantic provided by: Roberto Quarta
On another mission-in Hartlepool-the MtS Clergyman Chris Collison and counterparts from The Fishermen's Mission and Apostleship of the Sea (AoS) were on their turn busy during the same period of time, helping many fishermen who confronted very important and urgent demand, considering necessities like clothing and other living condition problems.
On still another mission, in Scotland, MtS Clergyman Tim Tunley has been ready to take action with the consequences from the damage to MV Cemfjord freight ship and the loss of 7 Polish and 1 Filipino crew. On this occasion, leaving all dead, nothing could be done on the spot. The organization is however investigating the chance of extra help that can be provided to the families. Counterparts from AoS in Poland are also helping. The ship was travelling under a Cypriot flag. That is why MtS Cyprus Clergyman Ken Wiseman would be looking forward to come together with the local Merchant Shipping Department to put the question for discussion.
Furthermore, there has occurred the shocking fire on board of the Norman Atlantic ferry near Italy. That caused the deaths of two Albanian sailors on a towing boat. People have been grateful to the Mission groups who have showed their readiness to act in many ways during the past two weeks. The Mission will go on maintaining sailors and their families because they have suffered these and other accidents around the world.
Source: missiontoseafarers