The 18,340-TEU Munkebo Maersk, vessel number 14 and latest addition to Maersk Triple-E fleet, has been delivered by Daewoo (DSME).
The newbuilding will operate on the Far East-Europe AE-5/Albatros service, starting this week. The loop was offered by the 2M Alliance, which comprises Maersk Line and Mediterranean Shipping Company (MSC) and was carried into effect this month.
The AE-5/Albatros loop will be served by 10 vessels, provided equally by both Maersk and MSC, with a capacity ranging from 14,000 to 19,000 TEU.
In November, the Danish shipping giant took delivery of Mogens Maersk, 13th Triple-E ship. According to the contract, in the next nine months Maersk is to acquire the remaining six from the Triple-E fleet.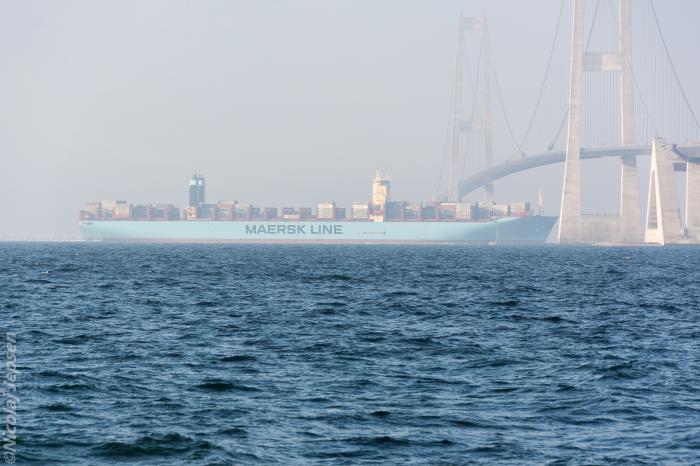 Image of Mogens Maersk: Nicolaj Jepsen