At 2:10 January 3rd, 2015, while sailing to Oranjestad, Aruba, Holland America Line's MS Zuiderdam received a distress signal from the Bahamian inter-island ship Excalibur, which along with its eight-man crew, was sinking. At the moment of the distress call Zuiderdam was approximately 15 miles away from the vessel but still the closest one to it in the region.
Zuiderdam quickly changed its course and managed to successfully carry out a nighttime rescue of all eight seafarers at 3:01. The ship brought the crew on board and provided them with food, water and all necessary accommodations. The rescued sailors debarked in Aruba on January 5th.
"I send out my congratulations to the officers and crewmembers onboard the Zuiderdam for their immediate and adequate response with the help of which eight people were saved," commented Orlando Ashfor, president of Holland America line.

"We are very proud for being able to rescue our fellow seafarers, and it's even more gratifying in cases like this one, where everything goes as planned."
Zuiderdam is presently in the middle of its 10-night Panama Canal cruise roundtrip from Fort Lauderdale, Fla., that began on January 2nd with stops at Half Moon Cay, Bahamas; Oranjestad, Aruba: Willemstad, Curacao; and Puerto Limon, Costa Rica along with a partial Panama Canal transit.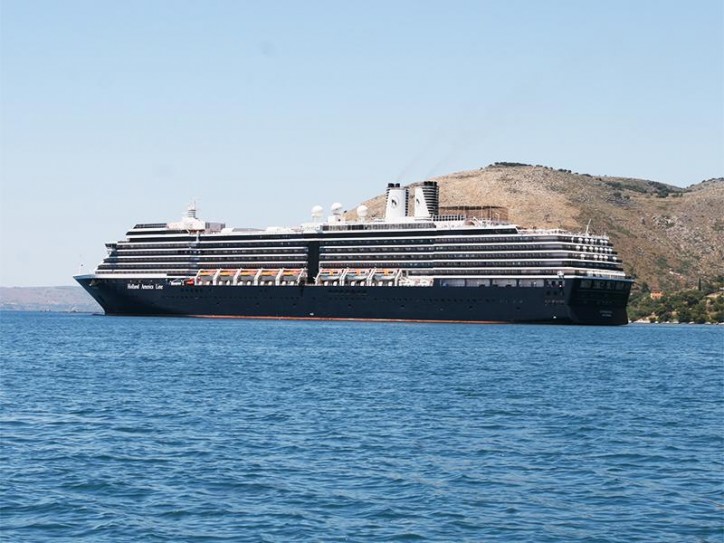 In addition, on January 4th MS Zaandam was called upon and answered the distress call of seven crewmembers aboard the sailing yacht Polonus that were at the time staying over at the Arctowski Polish research station located at King George Island in Antarctica. The sailors, all from Poland, were stranded after their yacht went aground. They were picked up and are now being taken to Buenos Aires, Argentina, from where they will disembark on January 11th.