The Queen Mary - world's best recognized ocean liner, the symbol of British royal power and cherished movie venue will be celebrated for her 80 years of glorious history and remarkable presence on January 20th at the New York Yacht Club (NYYC). She retired in 1967 from passenger service after carrying on board 800,000 Allied personnel during WWII and more than 1100 crossings to New York .
As a business card for British maritime engineering, there is no other vessel of her rang and time that contributed so much for economical development and popularizing of ocean travelling, as the Queen Mary did. Her beauty, painted in red,withe and black was first revealed in Scotland's River Clyde on September 26th, 1934 when Queen Mary, herself blessed the newest pearl in king's marine crown. Leaving for her first crossing to New York in a poring rain, she was the fastest vessel at that time with the speed of more than 30 knots.
Today the ship continues to attract millions of people. She has been visited by more than 50 million people since opening to the public. All the Queen Mary fanciers will be surprised by the news, that there is a scheduled relocation of the of the original Bassett-Lowke scale model of the Queen Mary to Long Beach from New York. This model is an exact reconstruction of the original ship in scale 1/45. The replica is made by 200-year-old white mahogany log, and is crafted by Britain's most acclaimed model maker.
The movement of the ship is planned to start on January 21 early morning - 207 Water Street, New York, NY 10038 and to be finished by the end of the day. The remarkable artifact will be loaned by South Street Seaport Museum.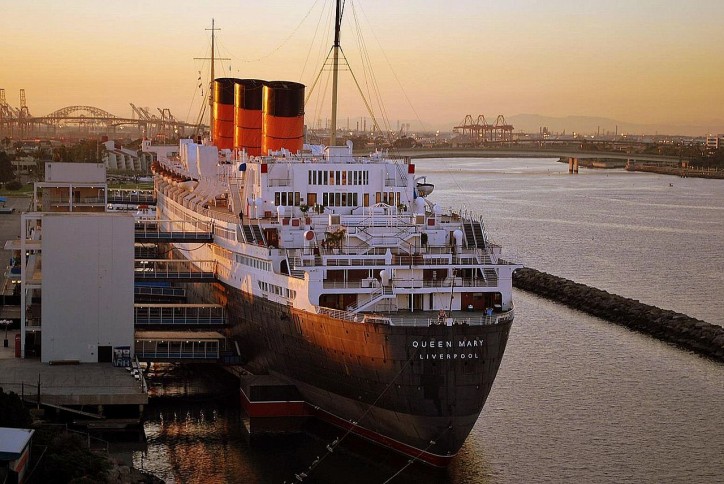 Photos: Wikipedia