Eleven people were rescued, five days after the ferry Vicente sank just four nautical miles from the port of Vale dos Cavaleiros. Two, of the total 26 on board were found dead, 13 are still unaccounted for.
The vessel capsized during a routine course from Cape Verde's port to São Filipe on Fogo Island on January 8th.
In the rescue mission authorities were supported by the Spanish Air Force, which dispatched a helicopter 802 SAR Squadron. Thanks to its intervention 10 castaways from Vicente were picked from an islets located between the main islands Fogo and Brava. By 4:30 pm they were safe and delivered to Fogo. The Portuguese Air Force also supported the rescue teams by sending a P-3 aircraft, specifically equipped for rescue missions with 13 men on board to assist.
Meanwhile, first statements by rescued members of the crew were reported publicly. João Domingos Tavares, one of the crew survivors, claimed that the tragic accident was due to a human mistake. Even though the Cuban captain was informed that the ferry was overloaded with passengers and six containers (carrying supplies for the new regional hospital of the islands of Fogo and Brava), he disregarded the six-degree list and departed.
Despite the witness reports, among other speculations for the reason of the accident with Vicente are also the bad weather conditions. The investigation of the accident continues.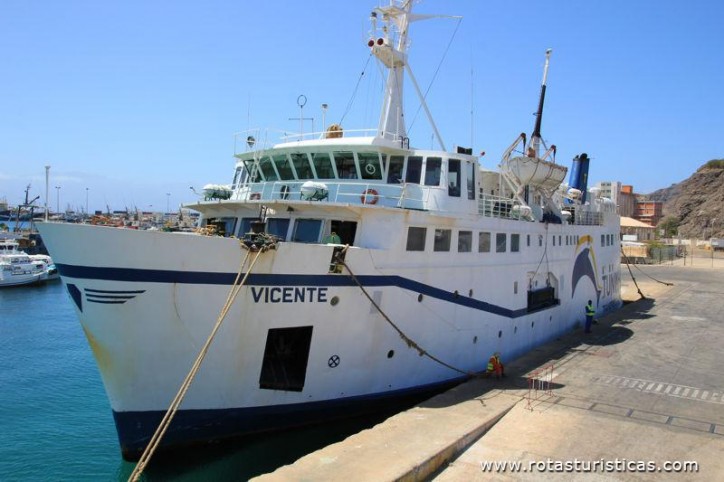 The Vicente accident has been the fifth one in Cape Verde since September 2013. Then, a cargo ship with 6 men on board disappeared mysteriously just few hours after departure. Still the place of ship Rotterdam is unknown. This accident was followed by the collision of the fuel tanker Cipreia with a passenger ship and two other vessels running aground off Boavista in 2014.