The Fugro Supporter ship, specially equipted with a Kongsberg HUGIN 4500 autonomous underwater vehicle (AUV) has been sent to support the search of Malaysia Airlines Flight MH370, which disappeared from the radars 10 months ago on March 8, 2014, west from Australian coast with 239 people aboard. The information was officially reported yesterday, in a statement of Australian Deputy Prime Minister Warren Truss.
Furgo Supporter is expected to reach the search area and join Fugro Equator, Fugro Discovery and Go Phoenix late this month. The vessel try to locate trails from the missing Boeing 777, which were impossible to be detected using the regular vessels' radars.
Mr Truss is still confident the vanished jet can be found, despite the long time that has passed. In an inteview for ABC Radio he said:
"It's a huge search area, it's in very deep water, it's a long way from the coast, but we're still optimistic that we're searching in the right place and we've got good enough equipment to be able to identify this wreck."

HUGIN AUV Image: Kongsberg
Since last October, there have been 4,600 square miles traced with sonars wihtout any success. Therefore the chief commissioner of the Australian Transport Safety Bureau (ATSB), Martin Dolan, hopes for better results to be achieved by using the unmanned submarine equipment, which will be used for more detailed screening of the hardly reachable areas.
The mission of Fugro Supporter ship will be solidary financed by Australian and Malaysian governments.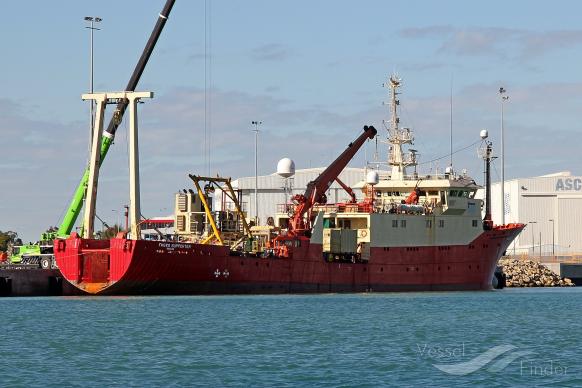 Image: Hans Fairhurst