A contract has just been concluded between Blount Boats and American Petroleum & Transport Inc. The contract is for the building of 79 ft by 23 ft, double-hull storaging tanker for operation in both New York Harbor and New Jersey.
The design of the tanker is made by Farrell & Norton Naval Architects. It will be constructed according to USCG Subcharter "D" written descriptions and i will weight less than 100 GRT. The new vessel will be called Chandra B and will take the place of Capt. Log.
The process of propelling for the vessel will be provided by two EPA Tier 3-conforming Cummis Model QSL9, six-cylinder diesel engines determined at 330 hp at 1,800 rev/min. It will have ZF Model W325 hydraulic mechanisms that will show 4,91:1 reduction ratio. A 50 hp Wesmar hydraulic bow jet engine will also be added to the vessel. The freight fuel storage is constructed to maintain capability of 56,450 gallons.
August 2015 is the anticipated date for the delivery of the tanker (Hull #365) from the Warre, RI, shipyard.
American Petroleum & Transport was founded in April 1996 and started providing fuel to ferries, boats and commuter apparatus with the help of a small self-moving tanker. In 2005 it bought the Patrick Sky and Scotty Sky and started storing fuel and transporting heating oil. The Scotty Sky was a Blount model put into operation as the L.G. LaDuca in 1960.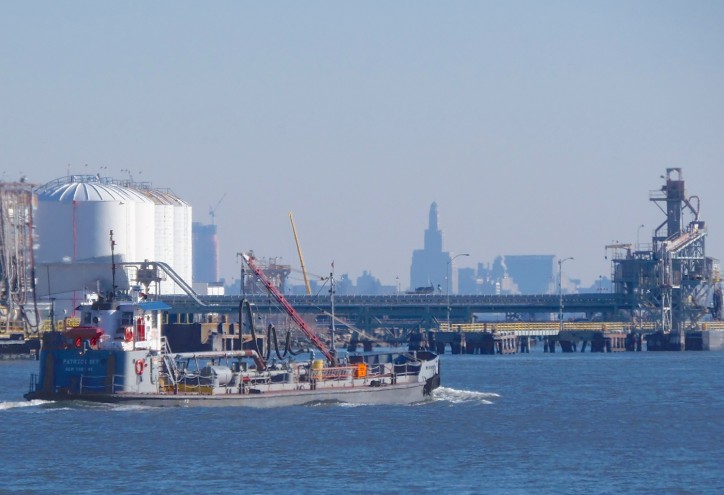 Photo of Capt. Log