All initial attempts of refloating the grounded Magelan Spirit, operated by Teekay LNG Partners, have proven to be unsuccessful so far.
The LNG carrier grounded in soft mud on the 5th of January while it was exiting Bonny Island, Nigeria, en route to Gwangyang, Korea. A pilot was on board of the ship at the time.
The tugs that were deployed have failed to free the fully laden 164, 500-cbm Magellan Spirit (built in 2009), which according to the latest reports remains stuck in the soft mud off Bonny Island.
According to a Teekay spokesman, expert advisors have been appointed to the location of the vessel in order to plan the next potential refloating operations. The most probable scenario revolves around lightening the vessel via a ship-to-ship transfer and then making an attempt to refloat it again at high tide.
Teekay officials commented that this could happen as early as the following week.
According to Teekay, all of the cargo and crewmembers have remained safe, regardless of the accident.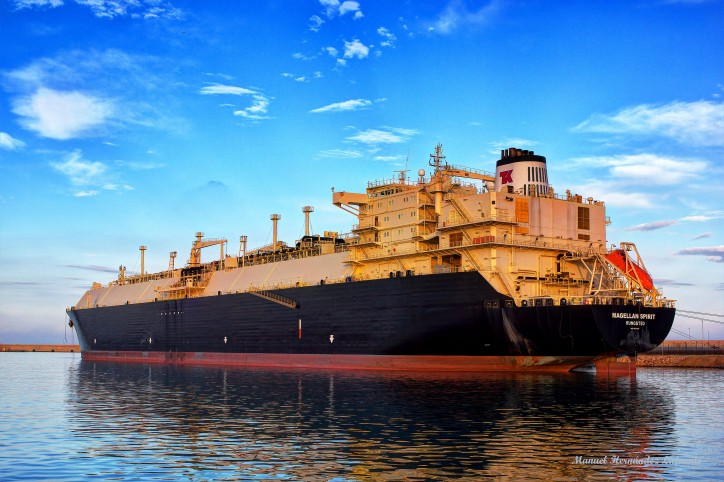 Images: Manuel Hernández Lafuente