The Australian Maritime Safety Authority (AMSA) has continued to manage the response to a general cargo ship, located near the Great Barrier Reef, that is having some difficulties dealing with mechanical issues.
Thor Commander, an Antigua and Barbuda flagged general cargo ship, sent out a message on Sunday, reporting that its main engine had been damaged.
The ship was sailing north-east of Perkins Reef and north of Elusive Reef in the Swains Reefs group, approximately 379 km northeast of Gladstone when its engine broke down.
A towline was established, today, between the disabled cargo vessel and the Smit Leopard tug from Gladstone. Thor Commander as of the moment is being towed towards Gladstone by the above-mentioned tug and will be arriving in port later on this week.
Current position of Thor Commander
On Monday night, a towline was maintained between the disabled ship and an additional assisting Chinese flagged merchant vessel, Xinfa Hai, in order to prevent Thor Commander from drifting further away. The towlines were successfully established via the help of Queensland Police vessel Lyle M Hoey. Thor Commander was towed slowly north-east by Xinfa Hai, ahead of the tug's arrival in the area.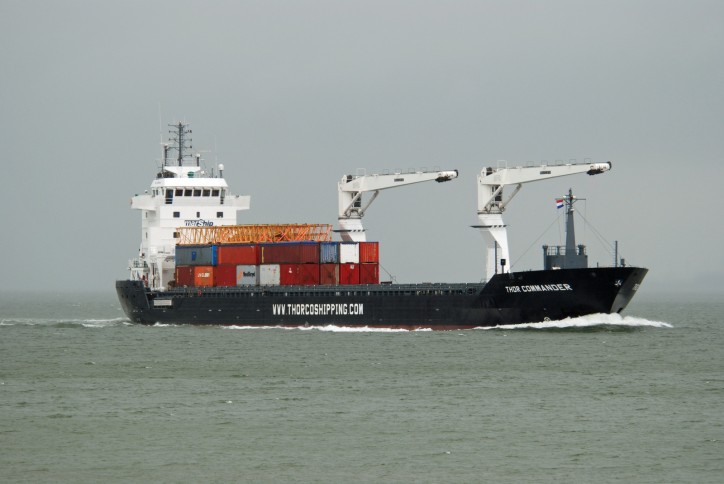 Image: australianmerchantnavy
AMSA directed the Thor Commander's owners and master, under the Protection of the Sea (Powers of Intervention) Act of 1981, so that they would accept a tow in order to prevent any further drifting of the vessel. A direction was also issued to the Master of the Xinfa Hai to initiate a towage operation and help the Thor Commander maintain its current position until the tug's arrival.
AMSA uses its delegated powers for the prevention of potential maritime casualties and to make sure that the marine environment is kept safe.