The Cambodia-flagged Citeca has been burning in Akita port (Honshu, Japan).
Yesterday at 5:30 pm LT, fire erupted while the vessel was anchored in the port in Japan Sea.
The 14-man crew, all Russians, were evacuated.
The fire quickly engulfed the cargo on board – plywood. Firelighters were immediately sent to the scene.
There were no reports of injuries or pollution released. The cause of the fire is yet to be defined.
Citeca (8320638 and MMSI 515320000) was built in 1984. Manager of the 4,999-GT ro-ro cargo ship is Navis Shipping LLC.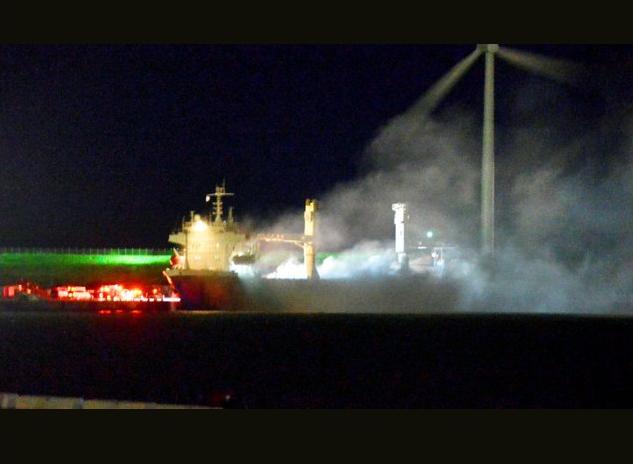 Image: asahi