Two new safety regulations will be taking effect during this year in order to improve crew and passenger safety.
Due to the Costa Concordia disaster, IMO Resolution MSC 350(92) has been amended to state that passenger muster drills must be performed before the departure of the vessel from any port where new passengers have gotten aboard. Up till now, a period of 24 hours within departure was allowable, according to regulations.
As stated by the P&I insurer Skuld, investigations after the Costa Concordia accident determined that passenger ships that pick up guests at multiple ports, did not always carry out a muster drill for the new passengers before sailing off from their present port of call. In the Costa Concordia case, there was a significant number of passengers that had not yet gone through the drill at the time of the accident.
Along with that, from January 1st, Solas Regulation III/19 will require for cruise vessels to conduct enclosed space entry and rescue drills every two months. The presence of all crew members, who bear responsibility for entry in to enclosed spaces, or rescue from them, is required.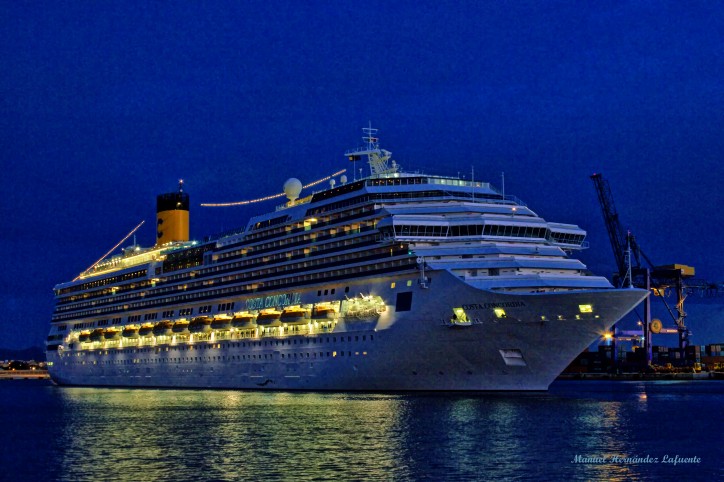 Costa Concordia before the disater. Image: Manuel Hernández Lafuente
A large number of tragedies come as the direct result of crew members or stevedores entering an enclosed space, where there is little to no oxygen or where there are harmful gasses present. In most cases, serious accidents tend to occur as a result from failing to follow the neccessary safety procedures.
According to Skuld, incidents over the years have included oxygen starved holds that were the result from transporting organic cargoes such as wheat, timber and logs, and also mineral cargoes like direct reduced iron (DRI) or coal. Then there were other cases in which accidents occurred while the tanks or cargo hold were under inspection or when maintenance procedures were conducted.
"Unfortunately, a great deal of these accidents have been compounded, due to the fact that it's only natural when it becomes clear that someone is in trouble for one to try and help them – but in most cases the one rushing to help has not taken the proper precautions, and is also not using the appropriate safety equipment. On occasion, several deaths have resulted from incidents of this manner," commented Christian Ott, Vice President Head of Claims, Skuld Singapore Branch.
At-sea level, there is a certain minimum quantity of oxygen in the air required for humans – at least 19.5%. If the figure falls below that, an environment is deemed as being unsafe.
"We must point out that even at a 19.5% oxygen level the air may again be unsafe, when we take into consideration the fact the basic oxygen level of air is 20.9% at sea level. If for instance, that tiny difference of 1.4% is compensated by a gas like carbon monoxide, it may result in the person falling unconscious just within a few breaths, which can lead to the death of that certain person within a three minute mark" stated Ott.