USS Kauffman guided-missile frigate (FFG 59) left the Norfolk Naval Station on January 11 (Sunday) to perform its last deployment and it will act in the U.S. 4th Fleet area of obligation. The last deployment of the vessel also outlines the last planned deployment by an Oliver Hazard Perry-Class frigate. In September the frigate will be the last capable of functional decommissioning. During that period USS Constitution will be the only frigate left in the U.S. Navy and Navy's representative put into operation in 1797. It is known as the oldest commissioned battleship floating in the world.
For its final operation Kauffman's personnel is expected to assist the US Southern Command as well as the Joint Interagency Task Force South's Operation Martillo. The task of the operation is to inhibit the unauthorized drug trade in three regions: South America, Central America and the Caribbean by means of making drug trafficking prohibition operations. The commanding officer will be Cmdr. Michael Concannon who will be at the head of the personnel during the final deployment. He comprehends the historical importance and impression of the operation on a number of Sailors-on their past and present life. They have worked in frigates for the time they were hired in the Navy.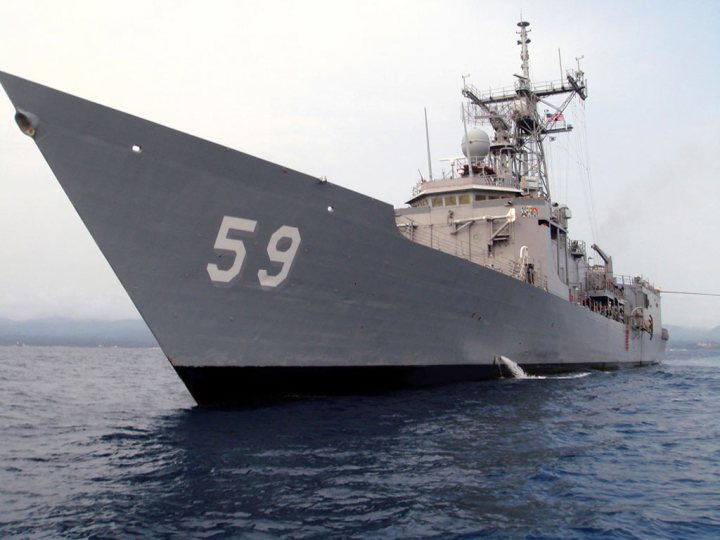 U.S. Navy photo by Mass Communication Specialist 2nd Class Anthony Dallas
According to Concannon, he is delighted and accepts this post in a humble manner. That is a chance for him to guide such an able and glorious team of Sailors. The excitement is stirred by the fact that this is FFG-7's last deployment and by the fact that he will be the last in a row of frigate commanding officers. The mission is appropriate both for the ship and the personnel and will be outlined as their final will. Its purpose is to remove the drugs from American streets by cutting the root origin of the drugs. The crew is prepared and eager to participate in the task.
The date of the ship's commissioning was February 28, 1987. The name of the ship was after the famous US Navy admirals Vice Adm. James L. Kauffman and his son Rear. Adm. Draper L.Kauffman. The Vice Adm. Kauffman's service was during the First World War when he led many vessels and shore commands. He was widely acclaimed for operating at sea more time than other commanders of the time. On his turn the Rear Adm. Kauffman was positioned in both the US Navy Reserve and the British Royal Navy Volunteer Reserve till the founding of the first Underwater Demolition Teams (UDT) for the Army and Navy in 1943. Both were conferred the Navy Cross award during their work.